Fresheasy
Regular price
$10.99
Sale price
$7.69
Unit price
per
30% OFF
Sold out
View full details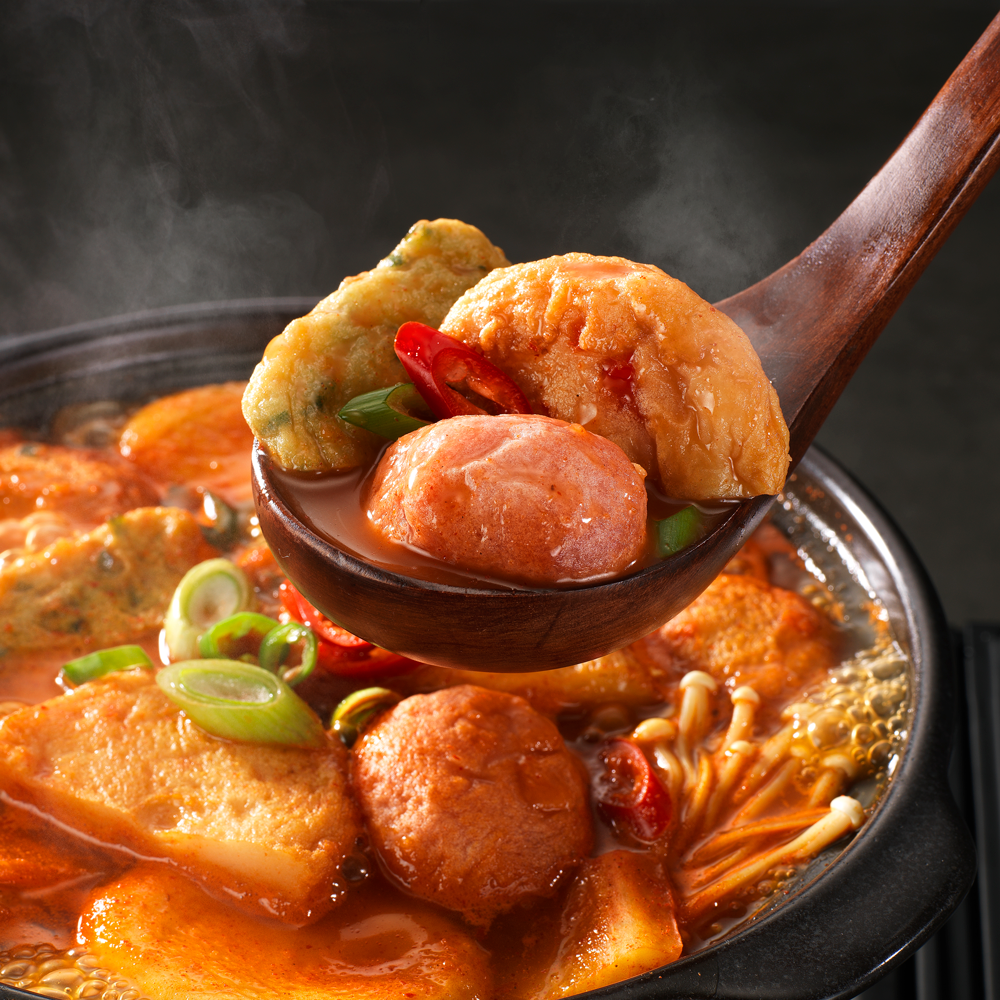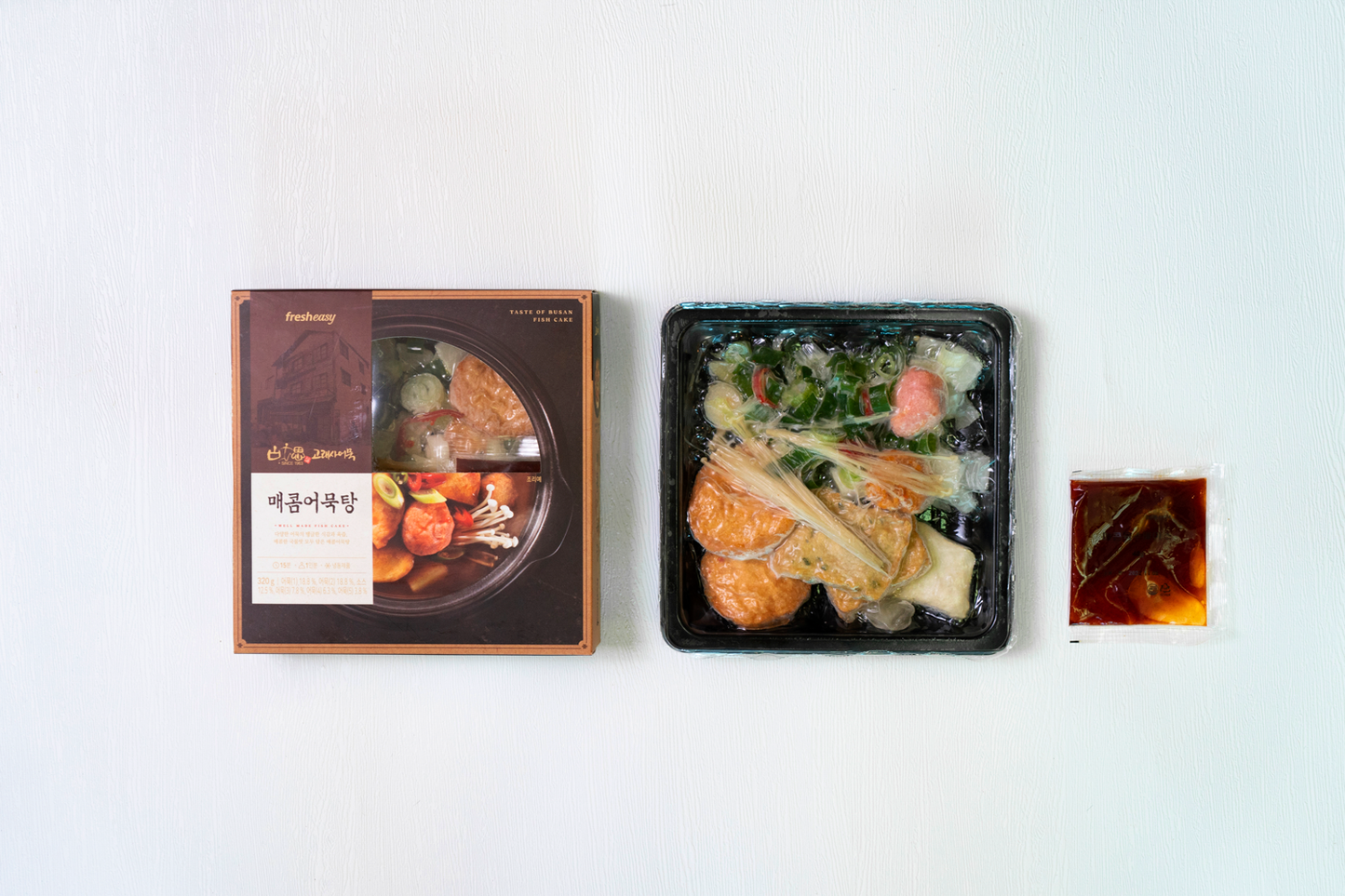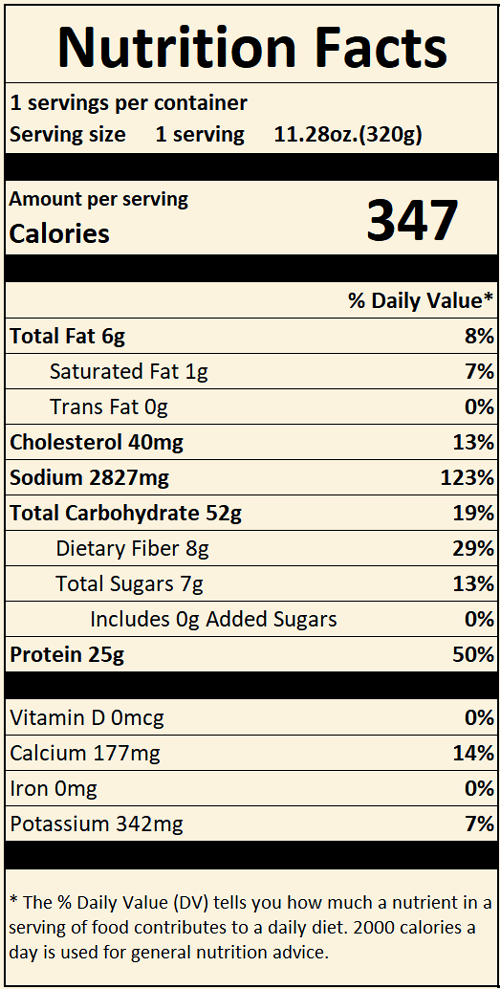 Goraesa Eomuk-tang (Spicy Fish Cake Soup)
Features
Nothing sounds better than a hot bowl of fish cake soup on a cold day. Made of our high quality fish, this gourmet dish has a delightfully chewy texture and rich umami flavor that adds a savory depth to our spicy broth: a perfect combination of hearty flavors that soothe the body and soul. This soup is packed with spices that will clear your head and sinuses. One serving of this hearty meal will warm you right up!
A Note from Mealtones
The spicy and flavorful taste will quickly satisfy my appetite. It can also be easily enjoyed as a side dish for outdoor activities like camping.
Taste
These fish cakes combine seamlessly with the spicy broth to create a harmony of texture and taste, both addictively spicy and unimaginably flavorful.
We always keep your health in mind: Our fish cake soup is manufactured in a HACCP-certified facility.

Our five unique flavors pair perfectly with our broth to bring you the ideal flavor and texture combination.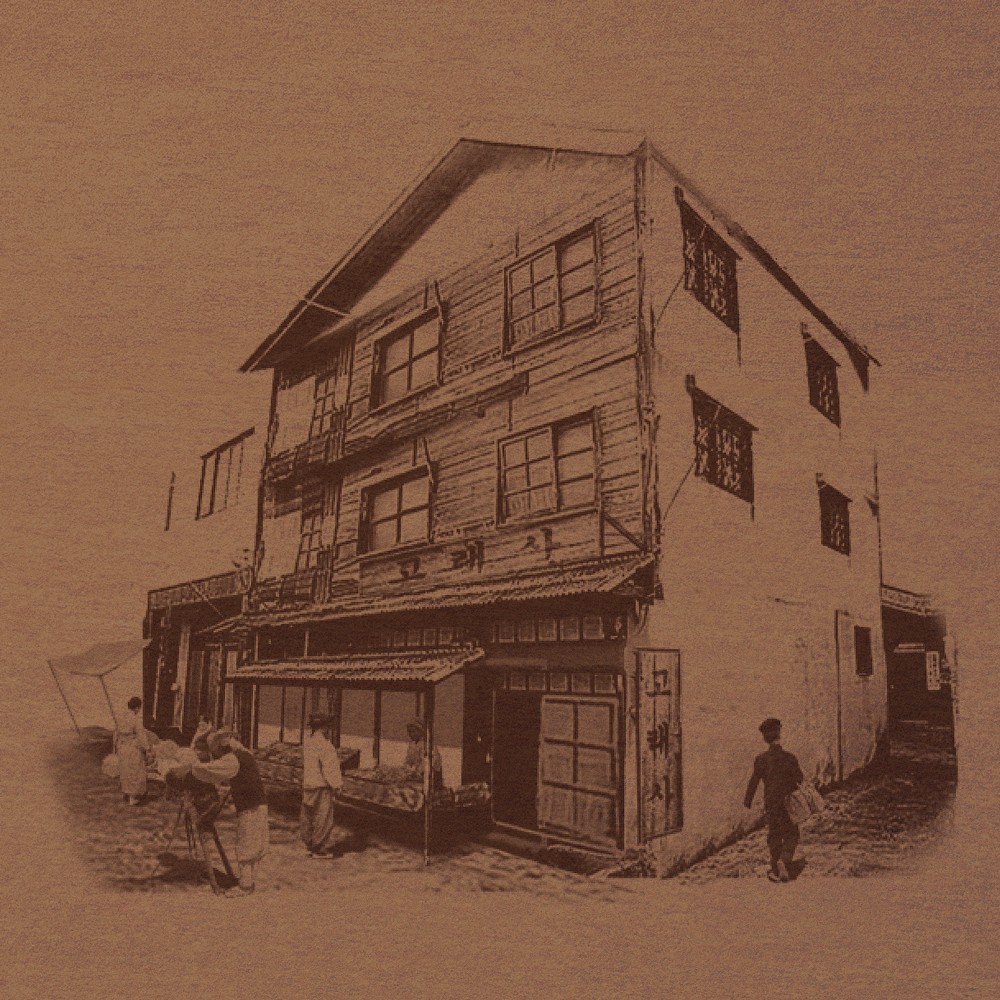 Goraesa: The Traditional Fish Cake House Representing the Tastes of Busan
Since 1963, Goraesa has been committed to making healthy fish cakes with fresh ingredients. Your wellness is always our top priority, and we promise you high quality ingredients and an unchanging taste. Appreciate the pride and joy of Busan: fish cakes that have been passed down for two generations.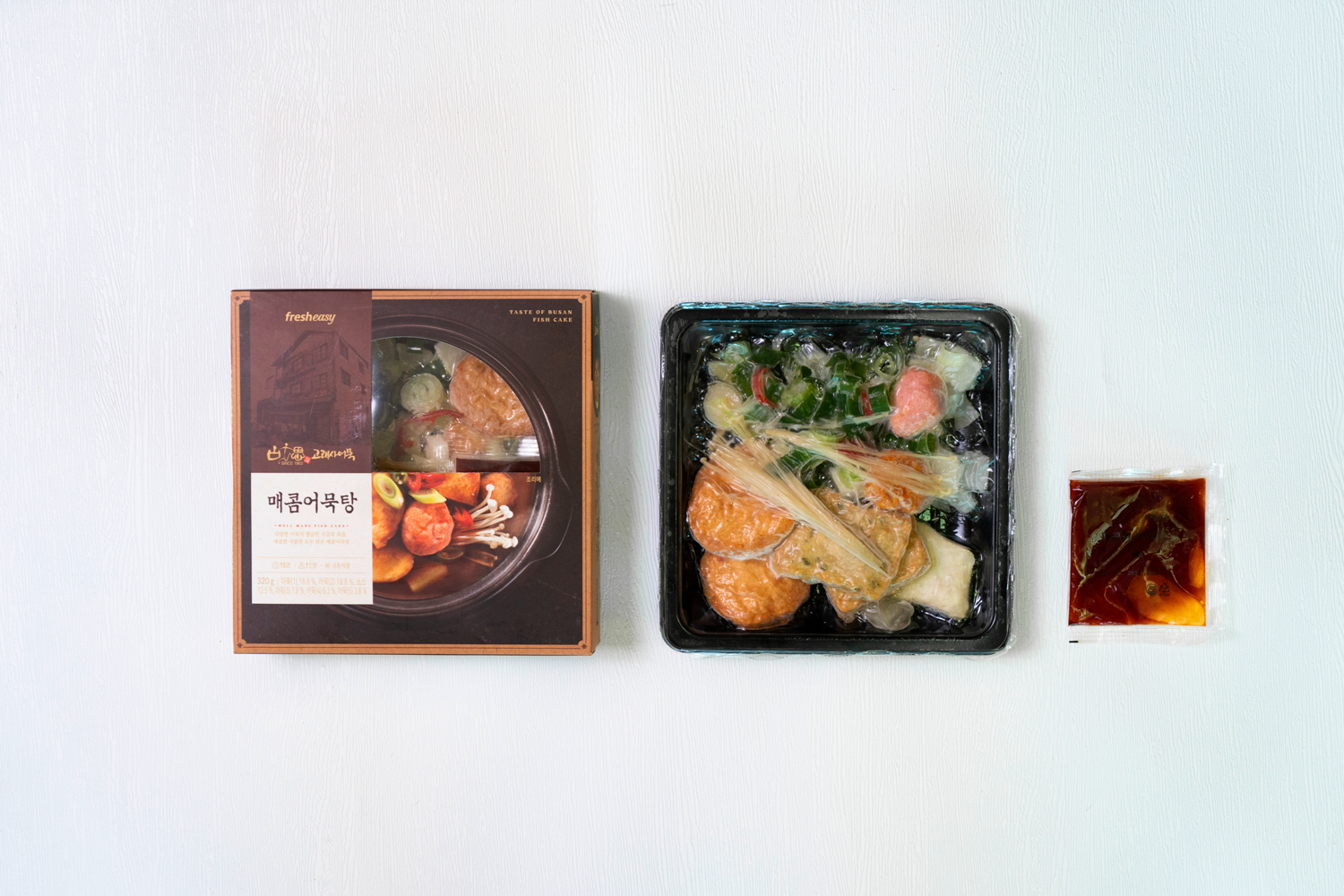 Included in the Package
Servings per Container
· 1 serving per container
Contents
· 1 package of assorted fish cakes, enoki mushrooms, sliced radish, scallion, cheongyang chili pepper, red chili pepper
· 1 spicy broth base
Features
Ingredients are vacuum sealed in one container. Enjoy this ready-made meal with ease.
Recipe
STEP 1 Thaw

Thaw the package in the refrigerator, or open a corner of the vacuum-sealed packaging and microwave (700W) for about 3 minutes.

STEP 2 Add Broth

Add 25oz (750ml) of water to a large pot. Add the broth base and mix well.

STEP 3 Combine and Cook

Add all the thawed ingredients to the broth and cook over medium heat for about 10 minutes.

STEP 4 Season and Serve

Depending on your preference, add slices of chili pepper for more spice.
Product essential information
Ingredients

radish, fish cake (1): surimi, garlic chives, processed starch, modified starch, fish fillet
fish cake (2): surimi, bell pepper, processed starch, modified starch, soybean oil, sauce [sweetener, anchovy seasoning, anchovy extract concentrate, monosodium glutamate, refined salt], scallion
fish cake (3): surimi, modified starch, refined salt, monosodium glutamate, glycine
fish cake (4): surimi, onion, carrot, modified starch, processed starch, scallion
fish cake (5): enoki mushroom, red chili pepper, cheongyang chili pepper
Contains

Wheat
Soy
Shellfish (Oyster)
Shrimp
State of CA only

Proposition 65 Warning for California Consumers
WARNING: Consuming this product can expose you to chemicals including arsenic, cadmium and/or lead, which are known to the State of California to cause cancer, birth defects or other reproductive harm. For more information go to www.P65Warnings.ca.gov/food.