JEJUDODA
Regular price
$39.99
Sale price
$31.99
Unit price
per
20% OFF
Sold out
View full details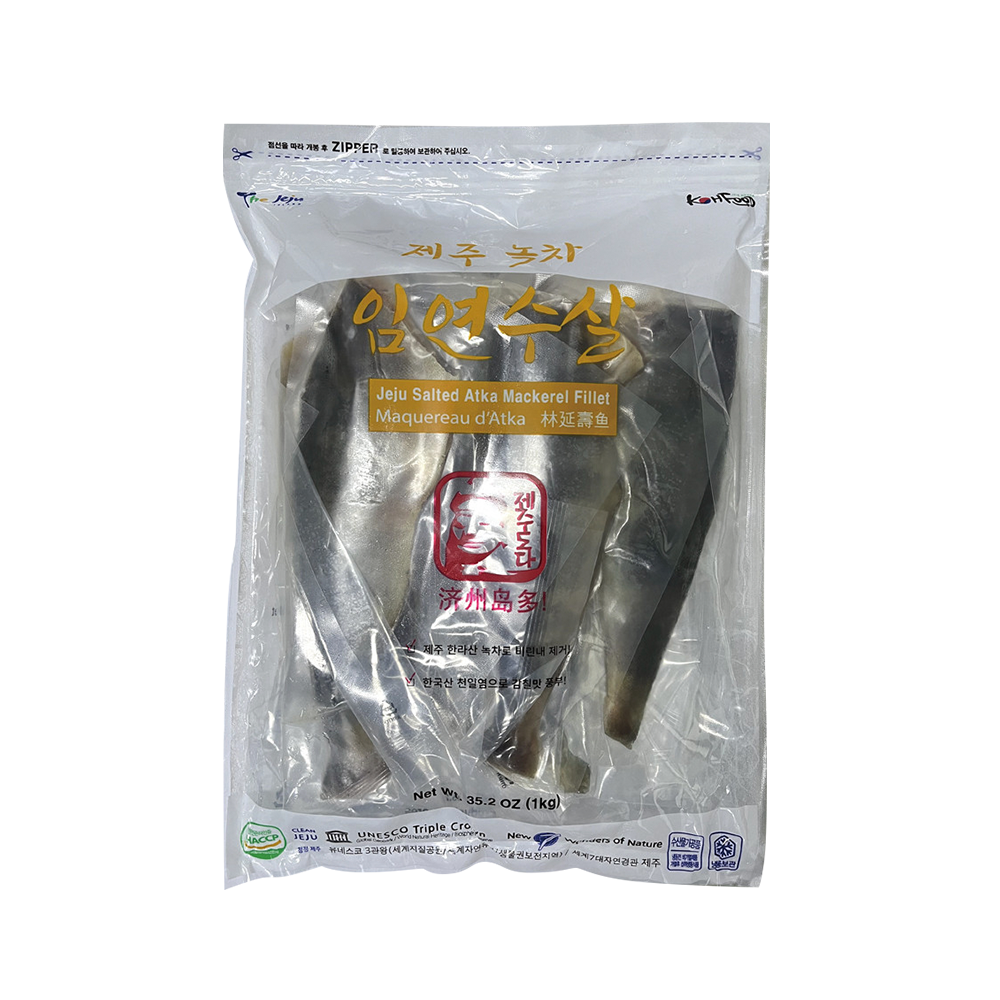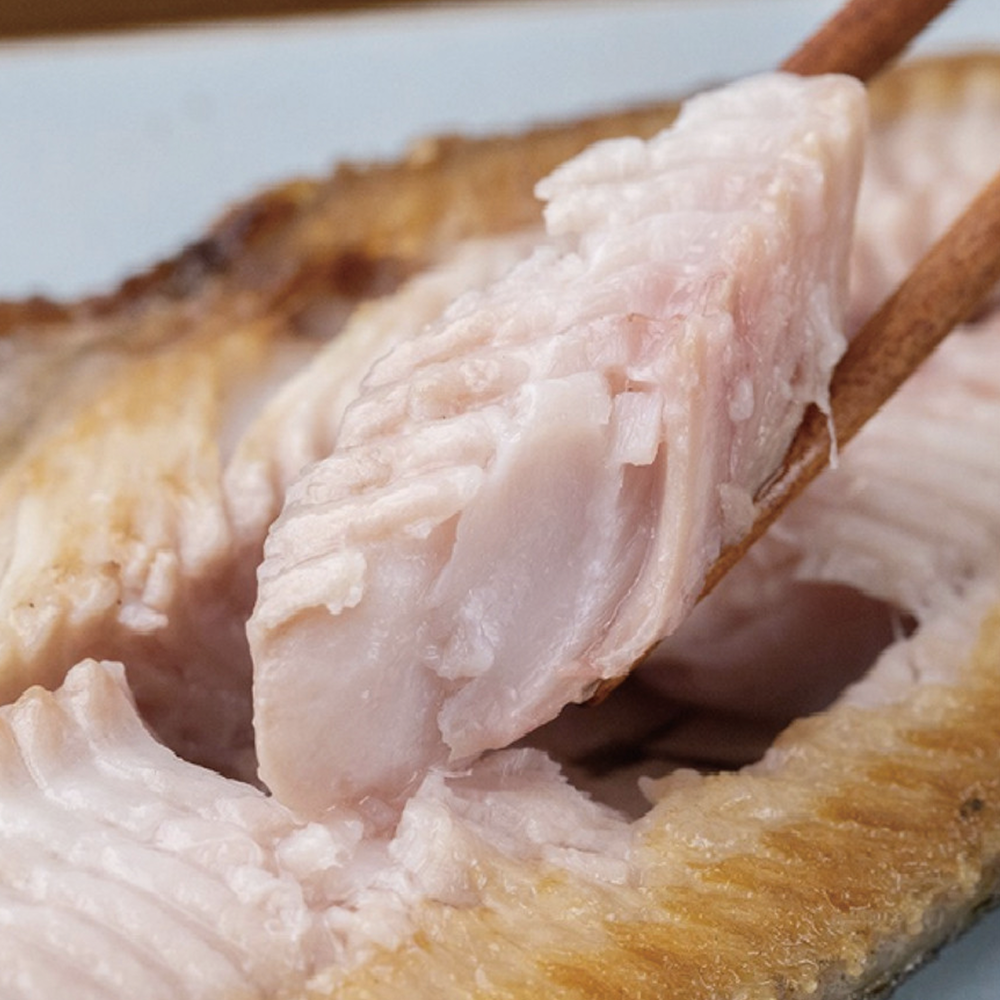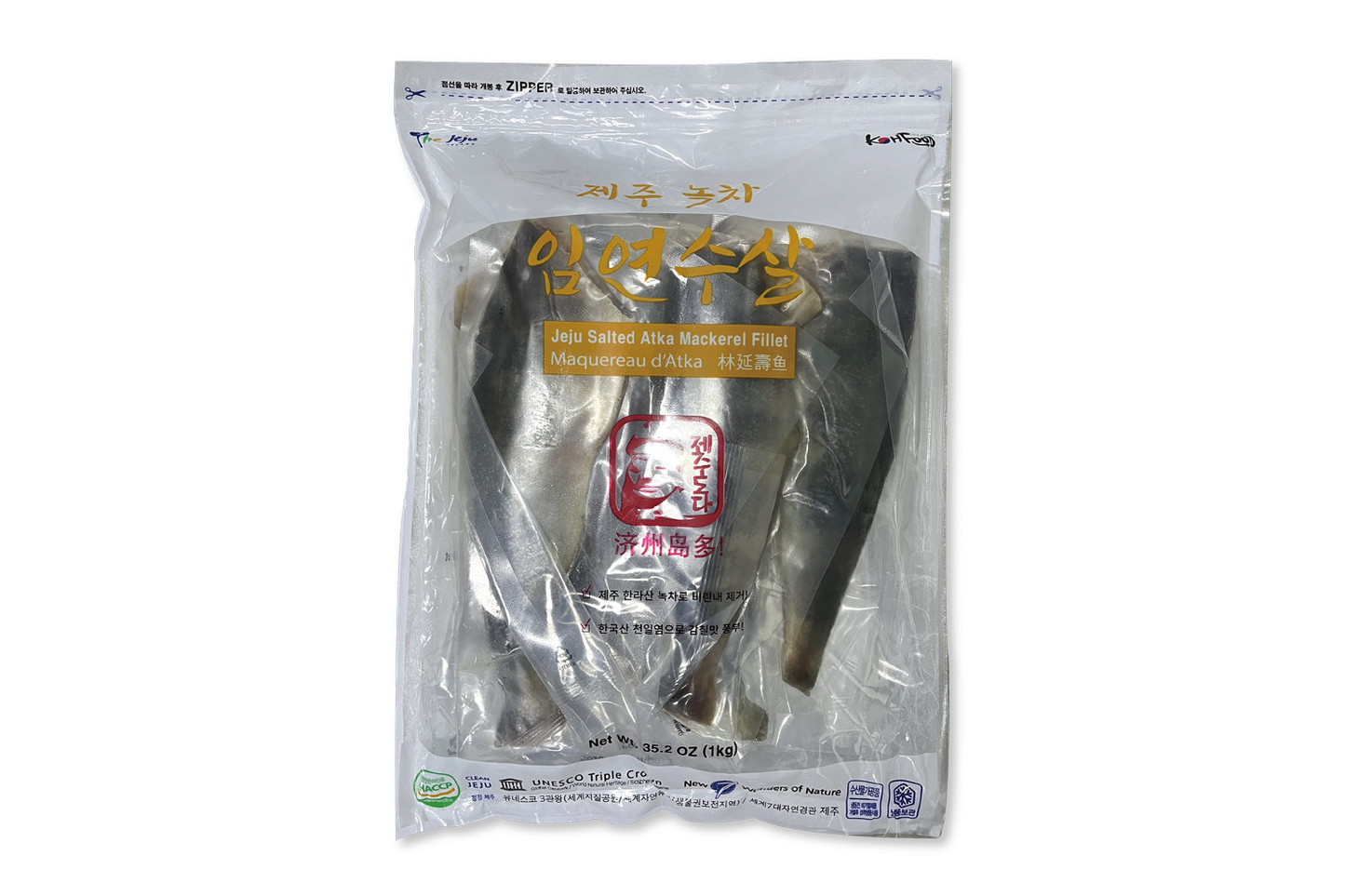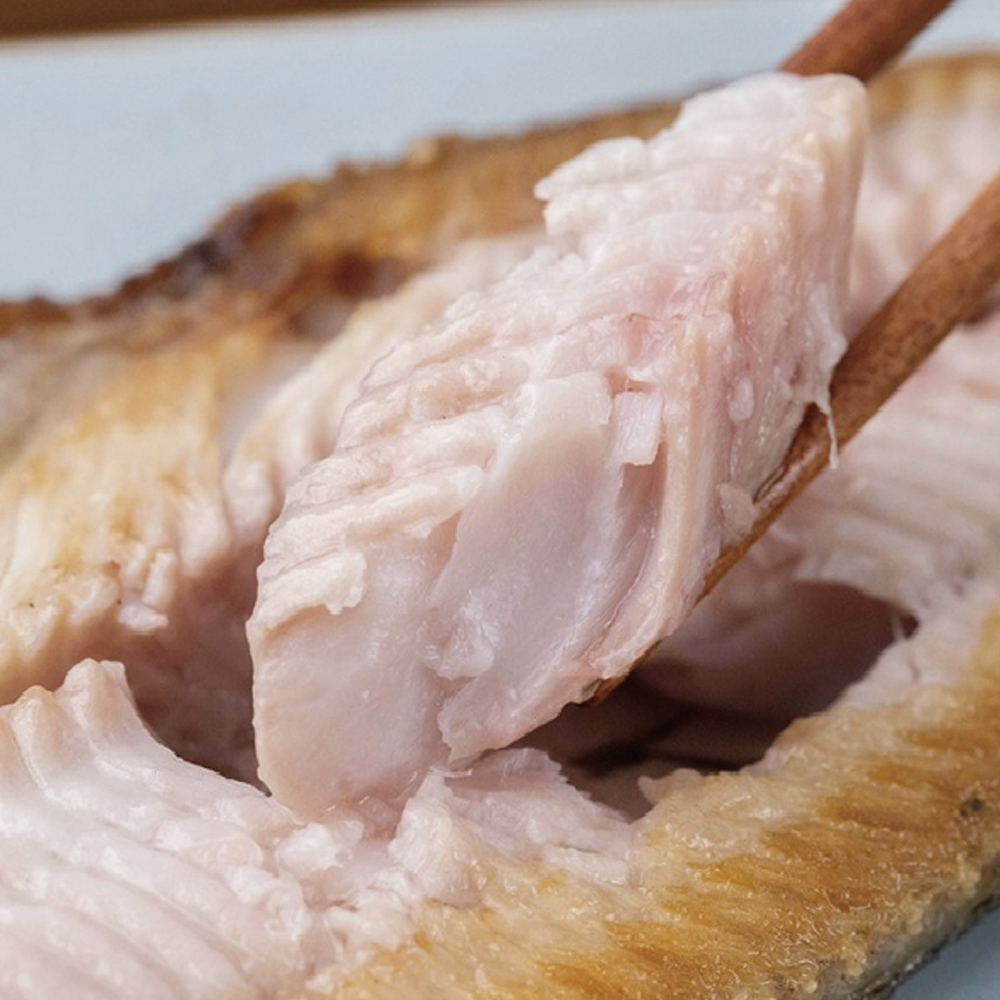 Removes fishy smell with Halla Mountain Green Tea Jeju Green Tea Okhotsk Atka Mackerel Meat
Features
Jeju Green Tea Okhotsk Atka Mackerel Meat uses green tea powder, the most recommended method for removing fishy odor, to remove as much of the fishy odor as possible. It removes the fishy smell and oil when cooking, and also has the effect of making the fish flesh stronger and the bones softer.
MD Recommends:
Fresh Okhotsk Atka Mackerel is thoroughly washed, internal organs and scales are removed, and hygienically vacuum-packed. The oil that seeps out from the water itself retains moisture, making it easy to cook without the need for additional handling.
Tasty Note
The fishy smell is removed with green tea from Halla Mountain and salted with domestic sea salt, giving it a rich savory flavor.
It is cleaned so you can cook and eat it right away.

Manufactured hygienically in a HACCP certified facility.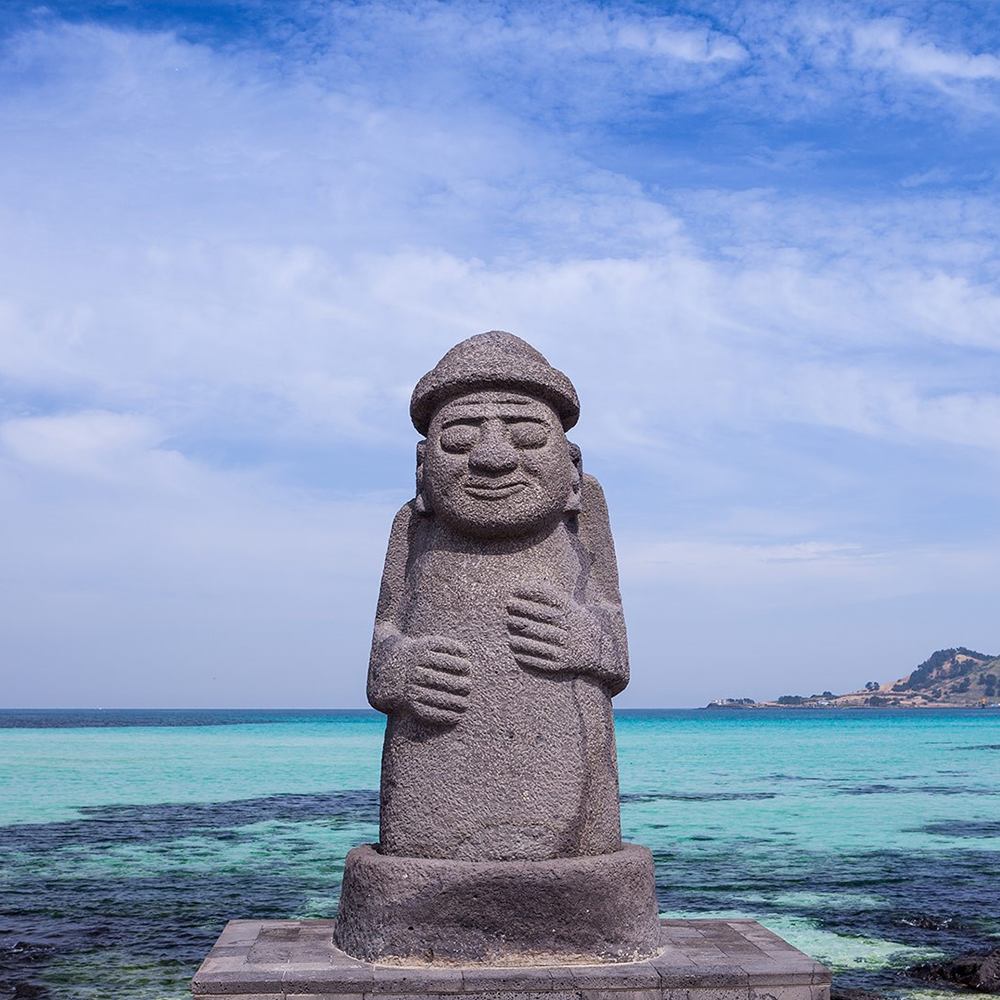 Jejudoda, we embrace Jeju.
JEJUDODA, the representative brand of pure Jeju, is a product prepared by the honest
nature enthusiasts of Jeju Island as a special gift.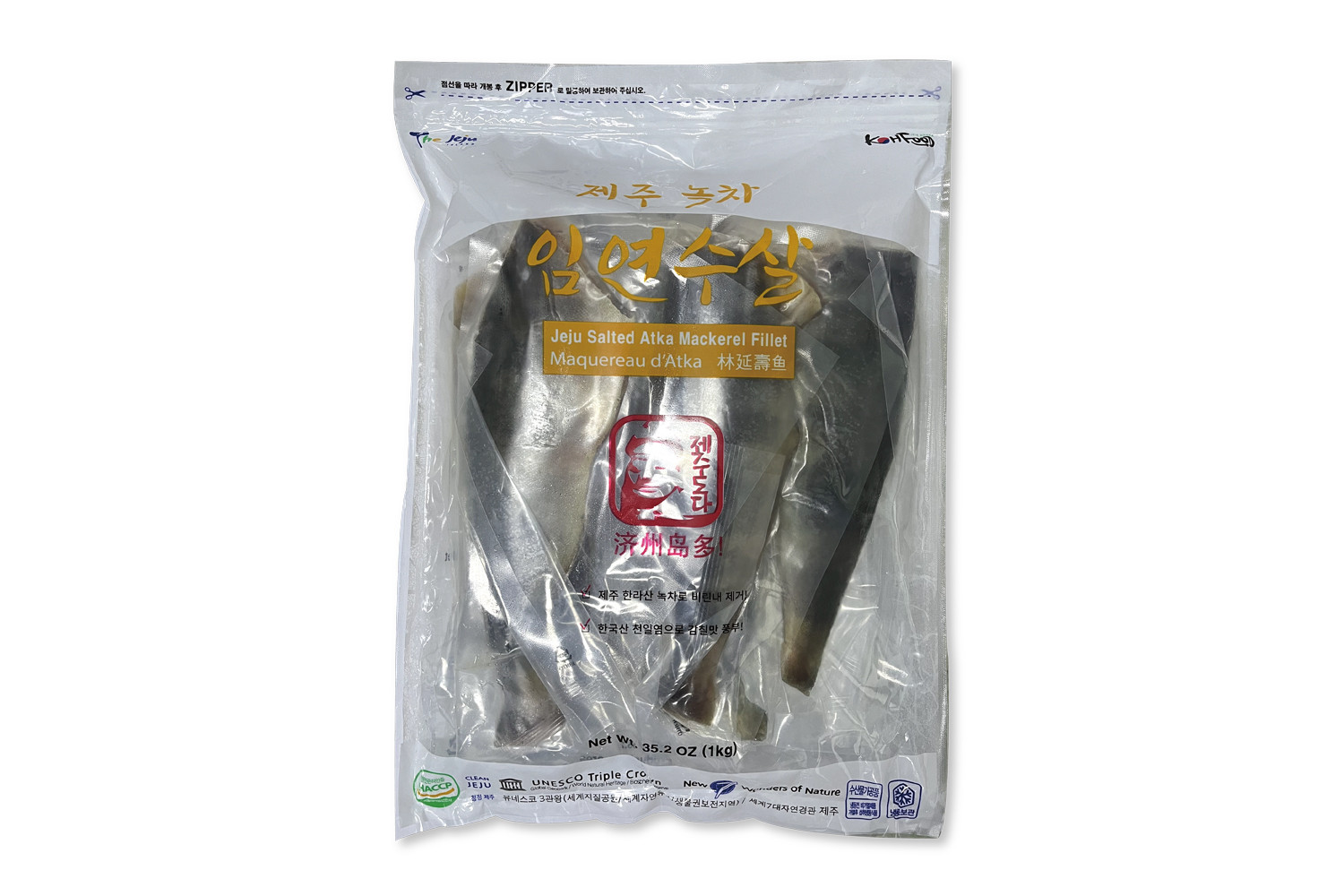 Included in the Package
Servings per Container
1kg
Features
This product is unheated before being frozen, so please heat it before consumption.
Recipe
STEP 1 Grilled Fresh Okhotsk Atka Mackerel

Put about 2 tablespoons of cooking oil in a pan and heat it. Once the pan is hot, place the Okhotsk Atka Mackerel and bake until the color turns to golden brown. You can enjoy it even more refreshingly if you eat it with lime or lemon.

STEP 2 Braised Okhotsk Atka Mackerel

Put Okhotsk Atka Mackerel, sliced ​​radish (or kimchi), and seasoning sauce (soy sauce, red pepper paste, red pepper powder, garlic, and sugar) in a pot, then pour enough water to cover the contents and then boil thoroughly. When it starts to boil, reduce the heat to medium and simmer for about 10 minutes. You can add chopped green onions and peppers depending on your preference.
Product essential information
Ingredients

atka makeral, green tea powder
State of CA only

Proposition 65 Warning for California Consumers
WARNING: Consuming this product can expose you to chemicals including arsenic, cadmium and/or lead, which are known to the State of California to cause cancer, birth defects or other reproductive harm. For more information go to www.P65Warnings.ca.gov/food.