The reason to buy at Mealtones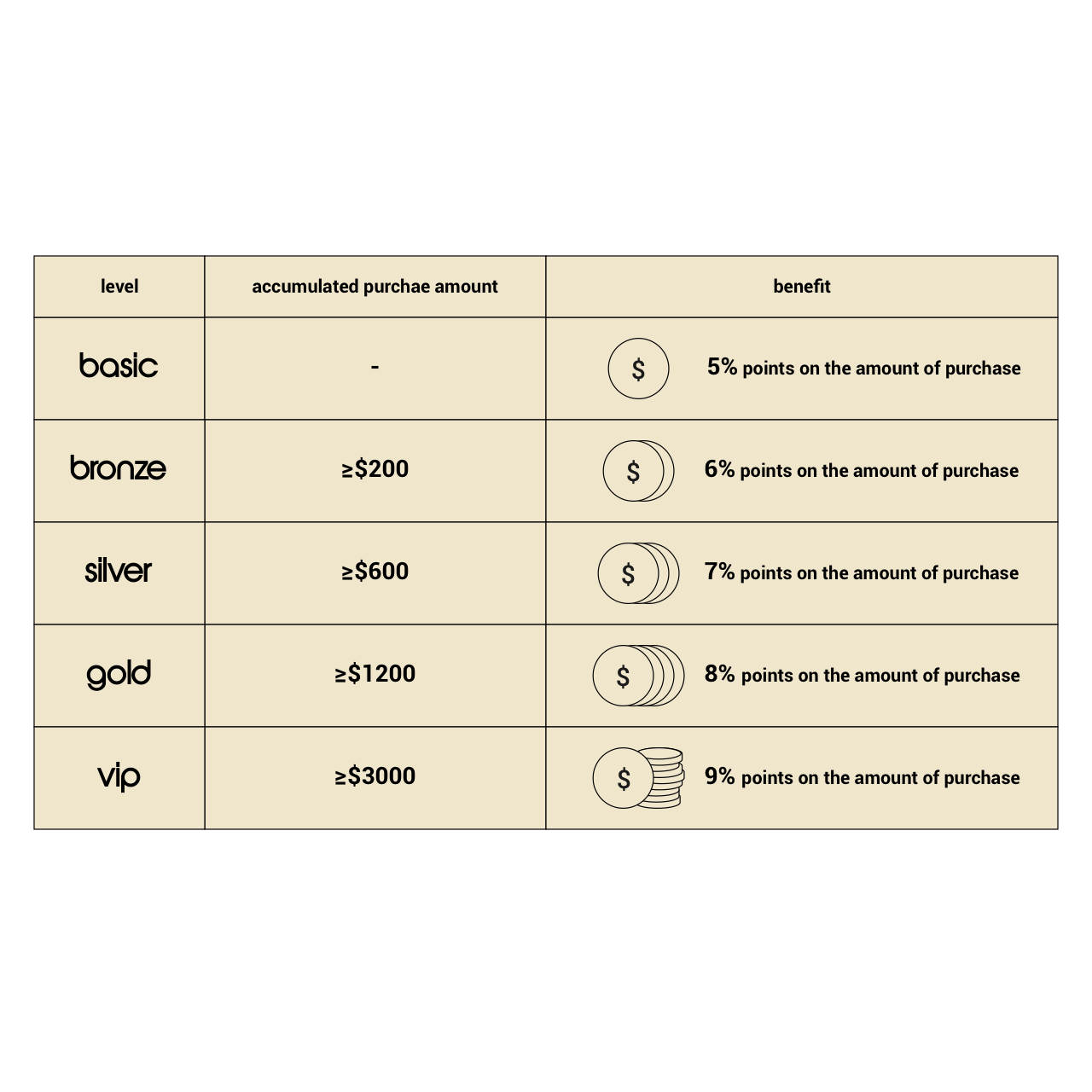 Mealtones's earning program with a starting rate of 5% and a maximum rate of 9%!

The more you buy at Mealtones, the bigger the savings that can be used like cash.

Check your membership level.
Login > REWARDS > Vip tiers.
Check your rewards history.
Login > REWARDS > history icon