Woorimil
Regular price
$10.99
Sale price
$10.99
Unit price
per
0% OFF
Sold out
View full details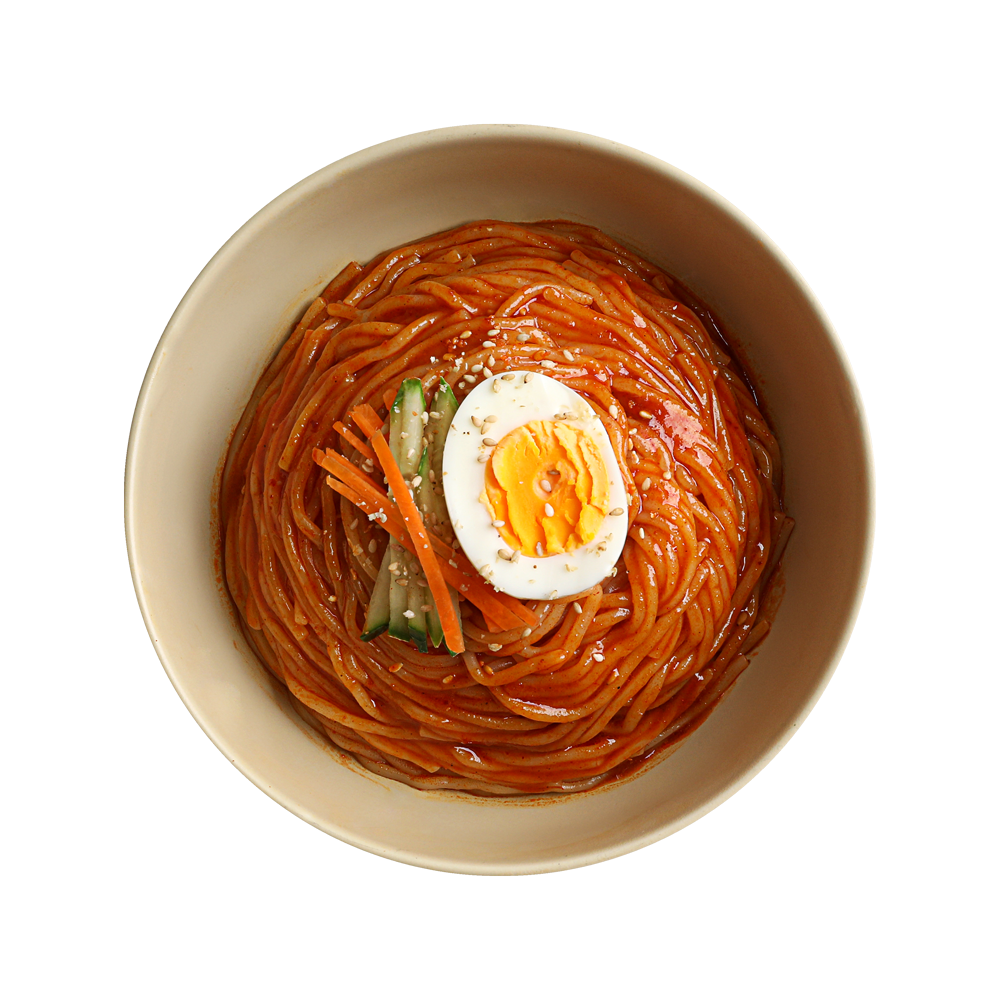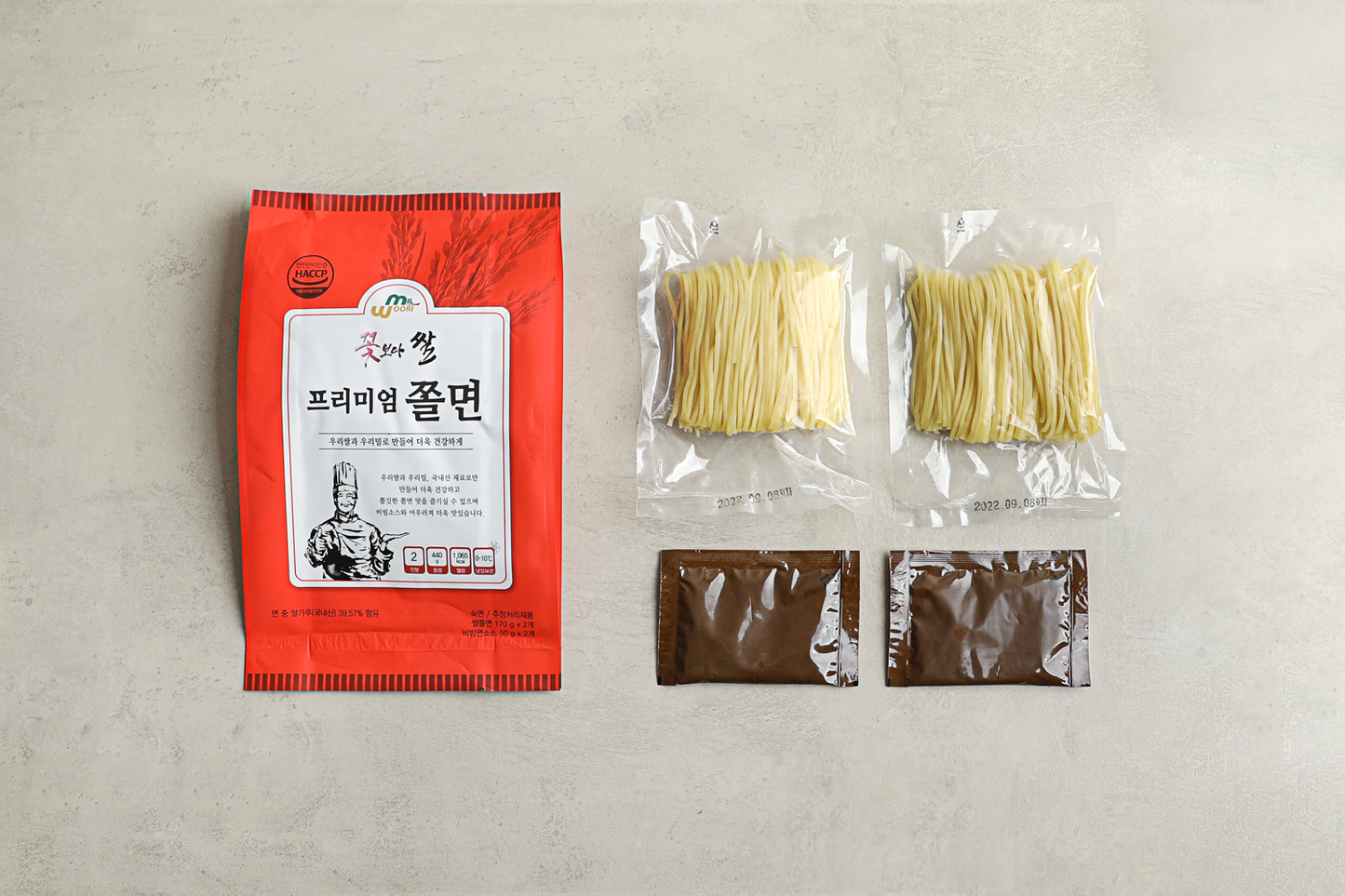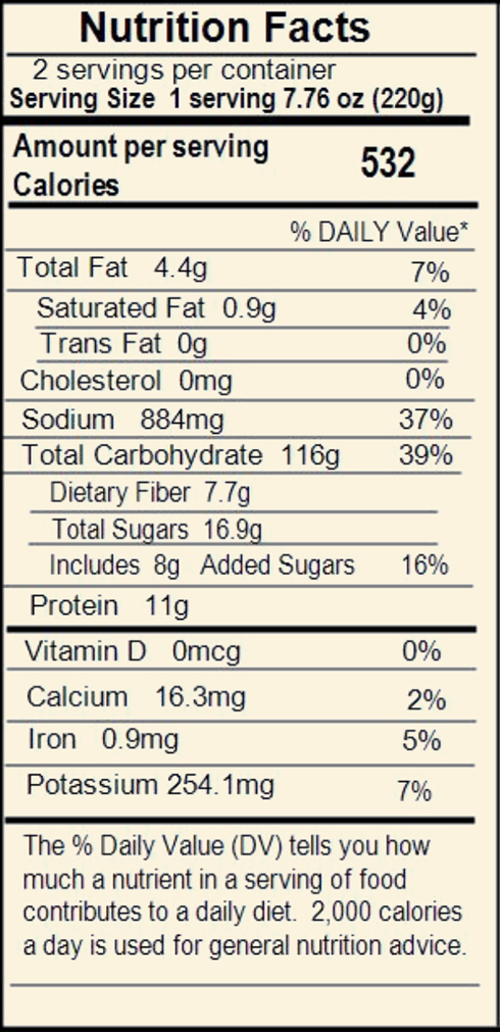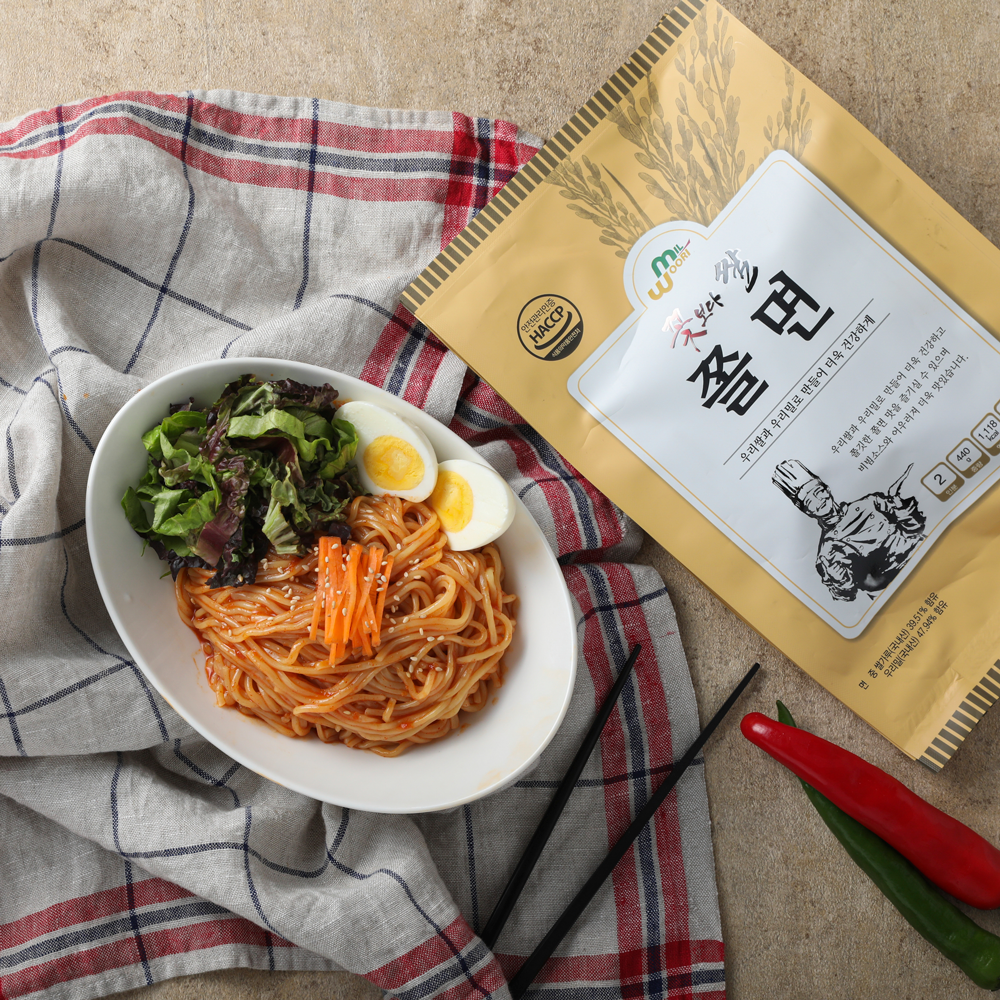 Rice over Flowers Rice Jjolmyeon (Spicy Chewy Noodles)
Features
Jjolmyeon is a common menu item found at boonsikjip, snack bars that Korean teens and young adults often frequent after school. Enjoy pleasantly chewy, bouncy noodles in a sweet and sour sauce. Depending on your preference, top the noodles with blanched soybean sprouts, half a boiled egg, and sliced vegetables for a more refreshing flavor. Made from 100% Korean wheat and rice without any additives, this dish is as tasty as it is healthy.
A Note from Mealtones
The meal, with its sweet and tangy noodles, is a quick and easy way to add variety to your food routine.
Taste
The sauce is not that spicy, but it could get salty if you use the entire package. Add plenty of crunchy vegetables to balance out the flavors.
Thanks to low-temperature aging, the noodles are the perfect texture.

The product has been certified by the Korean government for its quality and safety:
· HACCP Certification
· MAFRA Korea Traditional Food Certification
We promise to provide great-tasting, healthy food.
Woorimil started as a result of the Domestic Wheat Saving Movement in 1991. Thanks to a small community of farmers and consumers, what started as 24kg of Korean wheat seeds has been transformed into fields sweeping across the country. Woori Wheat Food Co., Ltd. was founded following the inaugural meeting of the Korean Wheat Agricultural Cooperatives in 2004. Now we make Korean wheat products and have expanded our sales network around the world.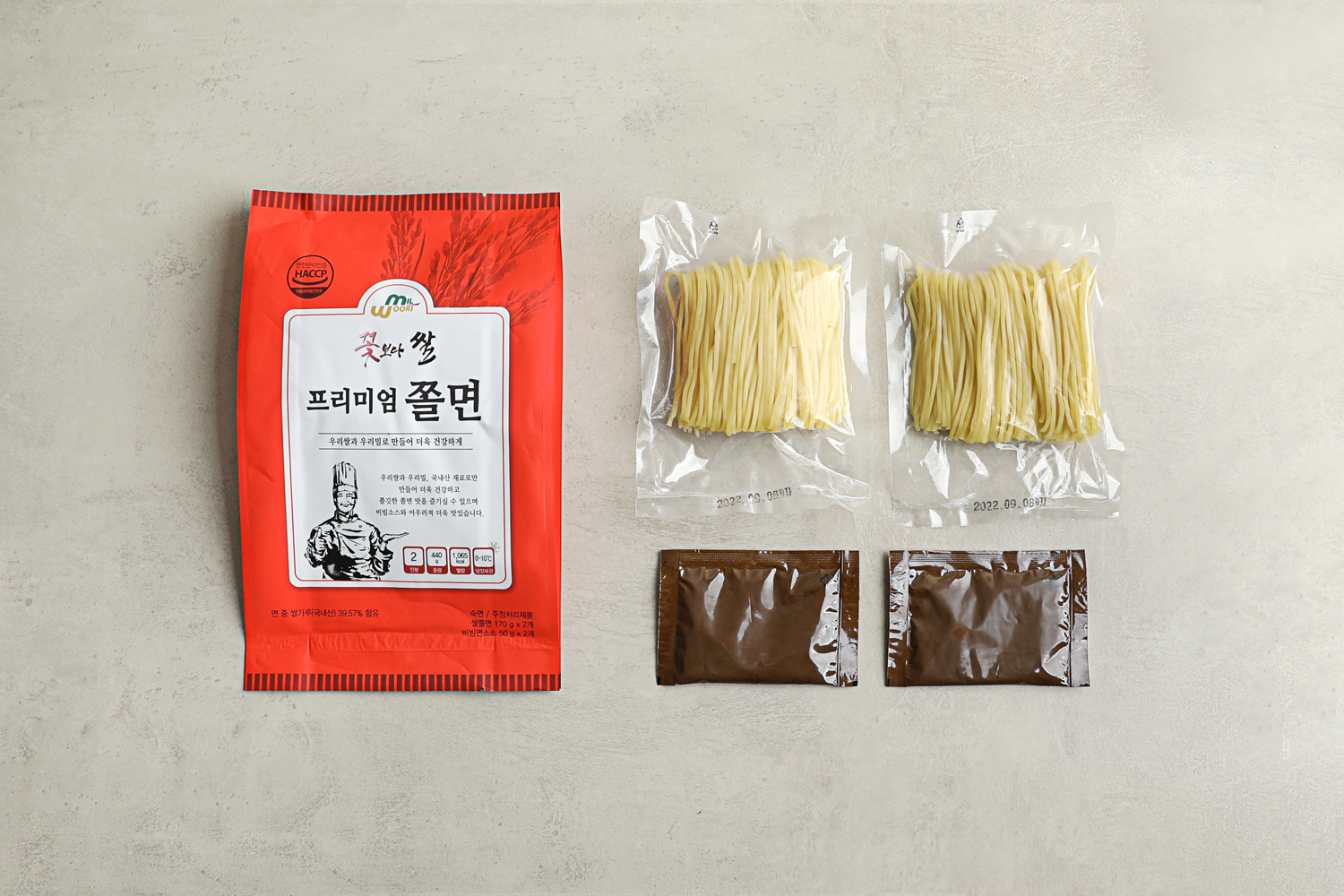 Included in the Package
Servings per Container
· 2 servings per container
· Serving size 6oz (170g)
Contents
· 2 noodle packages (6oz each)
· 2 sauce packages (1.8oz each)
Features
· Divided into 2 servings
· Easy to cook
Recipe
STEP 1 Boil

Bring a large pot of roughly 27oz (800ml) of water to a boil.

STEP 2 Separate Noodles and Cook

Gently rub the ends of noodles to separate them. Add the noodles to the pot and stir slowly for about 3 minutes.

STEP 3 Strain and Cool

Strain the noodles and rinse in cold running water to remove any excess starch. Drain well and place the noodles in a bowl. (Please note that if you do not rinse the noodles immediately after scooping them out, they might get overcooked.)

STEP 4 Mix in Sauce and Enjoy

Pour the sauce over the noodles and mix them together. Enjoy!
Product essential information
Ingredients

Rice flour, wheat, potato starch, gardenia powder, salt, palm oil seasoning powder, propylene glycol alginate, pickled pears corn syrup, sugar, pear concentrate, onion, fructose, vinegar, fermented alcohol, glucose, malt, brown sugar, purified water, refined salt, garlic, soy sauce, sesame oil, sesame seed, mustard powder, ginger concentrate
State of CA only

Proposition 65 Warning for California Consumers
WARNING: Consuming this product can expose you to chemicals including arsenic, cadmium and/or lead, which are known to the State of California to cause cancer, birth defects or other reproductive harm. For more information go to www.P65Warnings.ca.gov/food.