Damwoo
Regular price
$22.99
Sale price
$14.99
Unit price
per
34% OFF
Sold out
View full details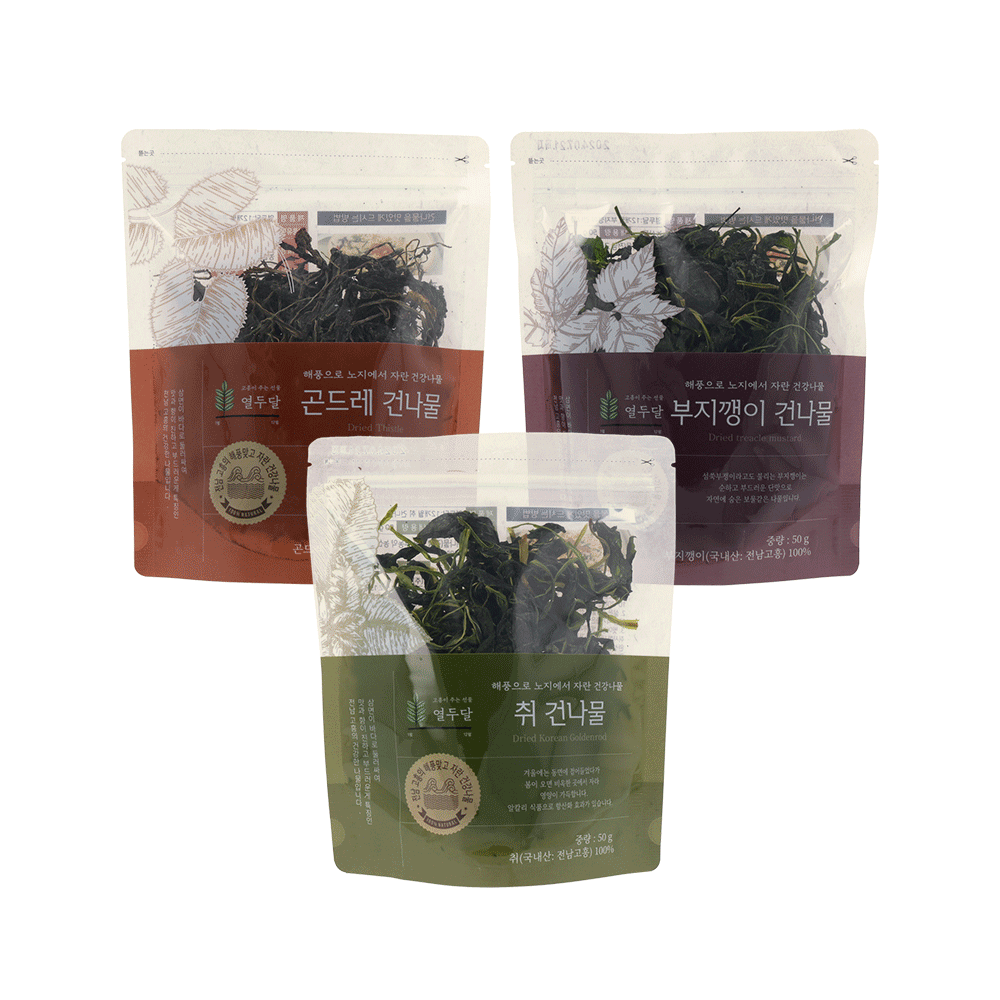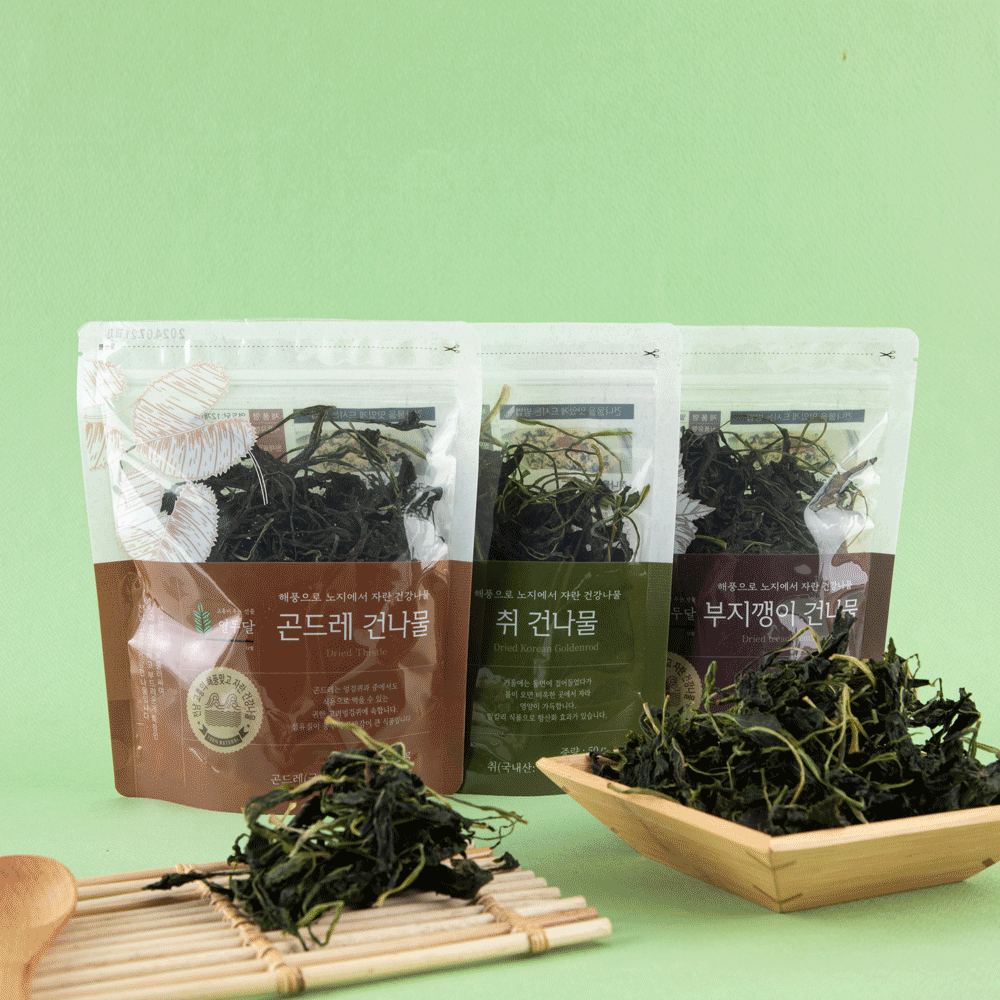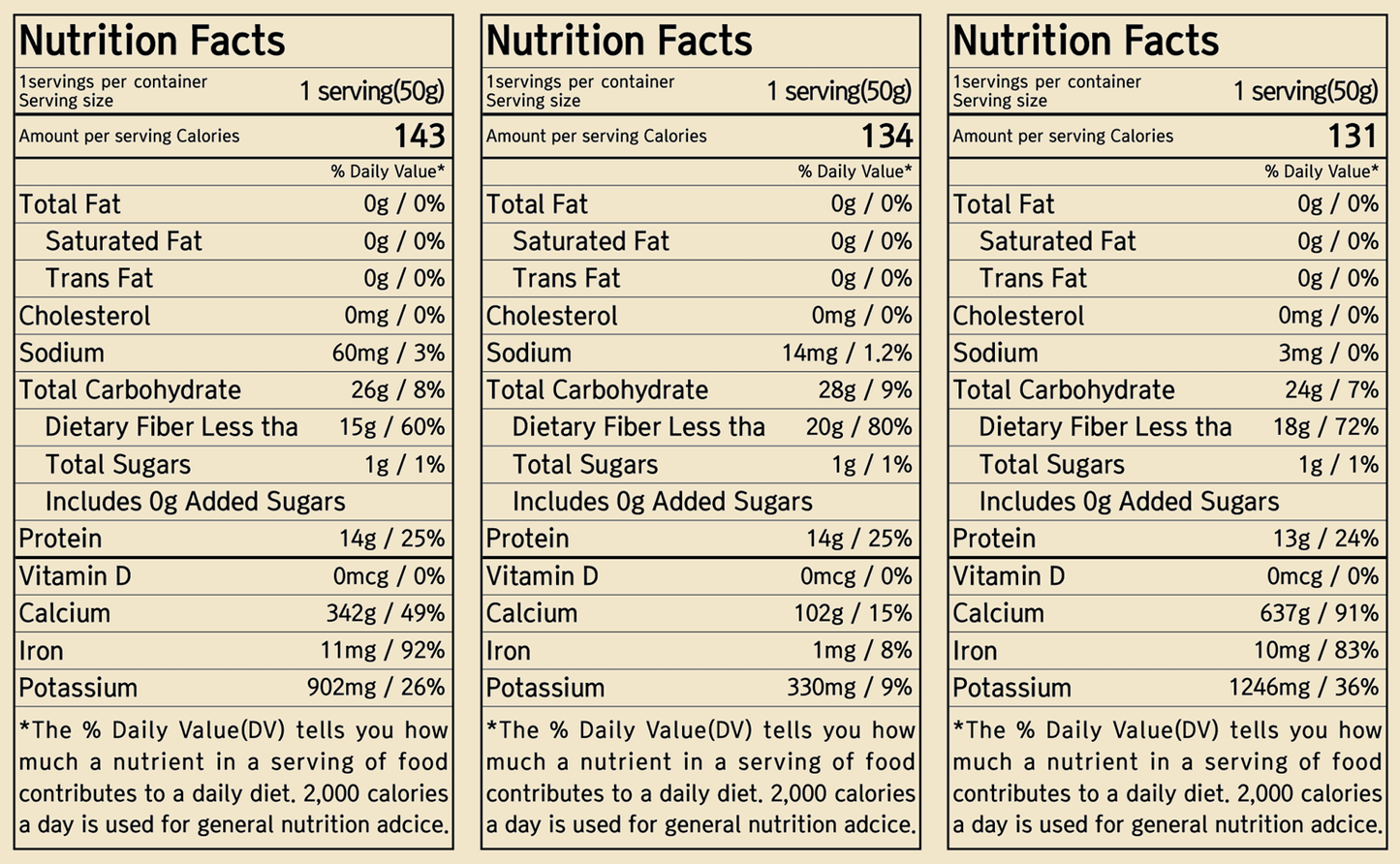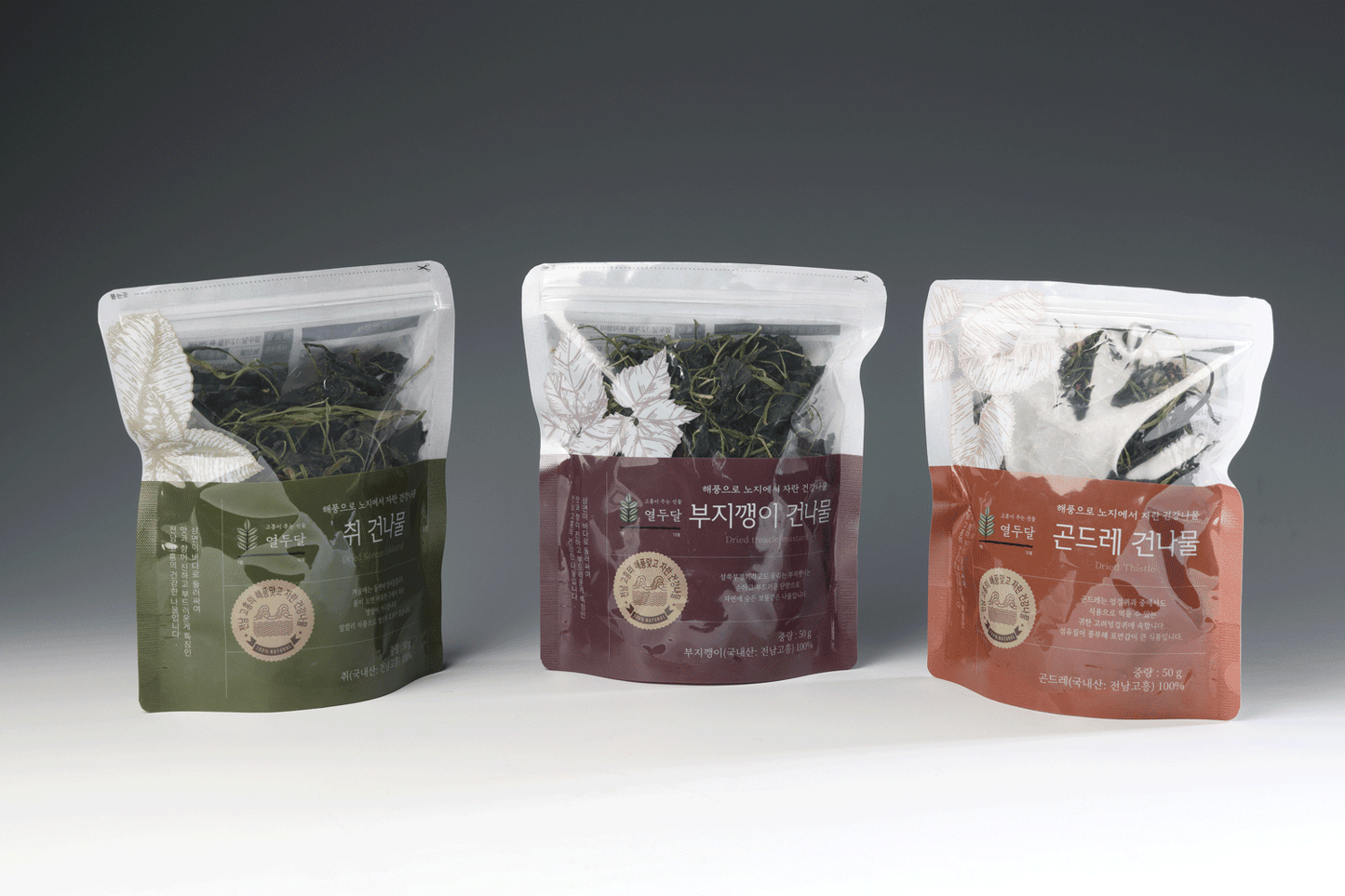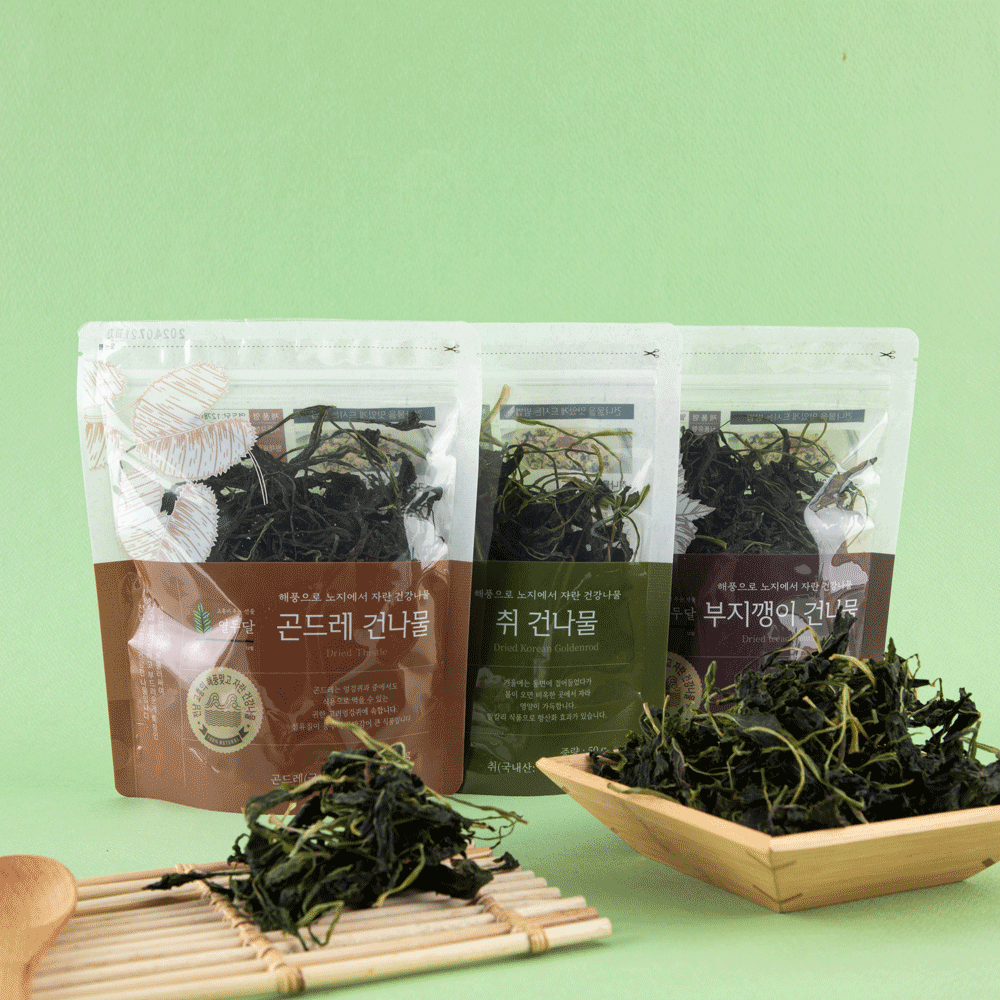 Scent of Nature right on your table, Damwoo Twelvemonths dried namul
Features
Genuine thistle seasonally harvested in May, sunlighted Treacle Mustard, and, green lighted clear Korean Goldenrod. All our products are grown by sea breeze and they are dried only by sunlight. Very rich in vitamin D. No pesticide is used. Also, our product are all ready made for easy serving.
MD recommends
Treacle Mustard grows in cold winter and snow. In the field of Traditional Korean medicine, this herb is used for nourishing tonic, for it carries such strong vitality. For Thistle, we harvest from the most soft and young ones first, for its soft texture. Korean Goldenrod may have bitter taste but subtle scent will bring you fresh flavor and appeitite. Forget about those instant processed food, try our nutritious and all natural food for your health.
Tasty note
Our genuine and nutritious namul is all naturally grown then dried with only sunlight and sea breeze of Goheung area where surrounded by clean ocean.
No pesticide use certified and only 100% namul from Goheung, Jeollanamdo

We only use sunlight and sea breeze to dry our namul.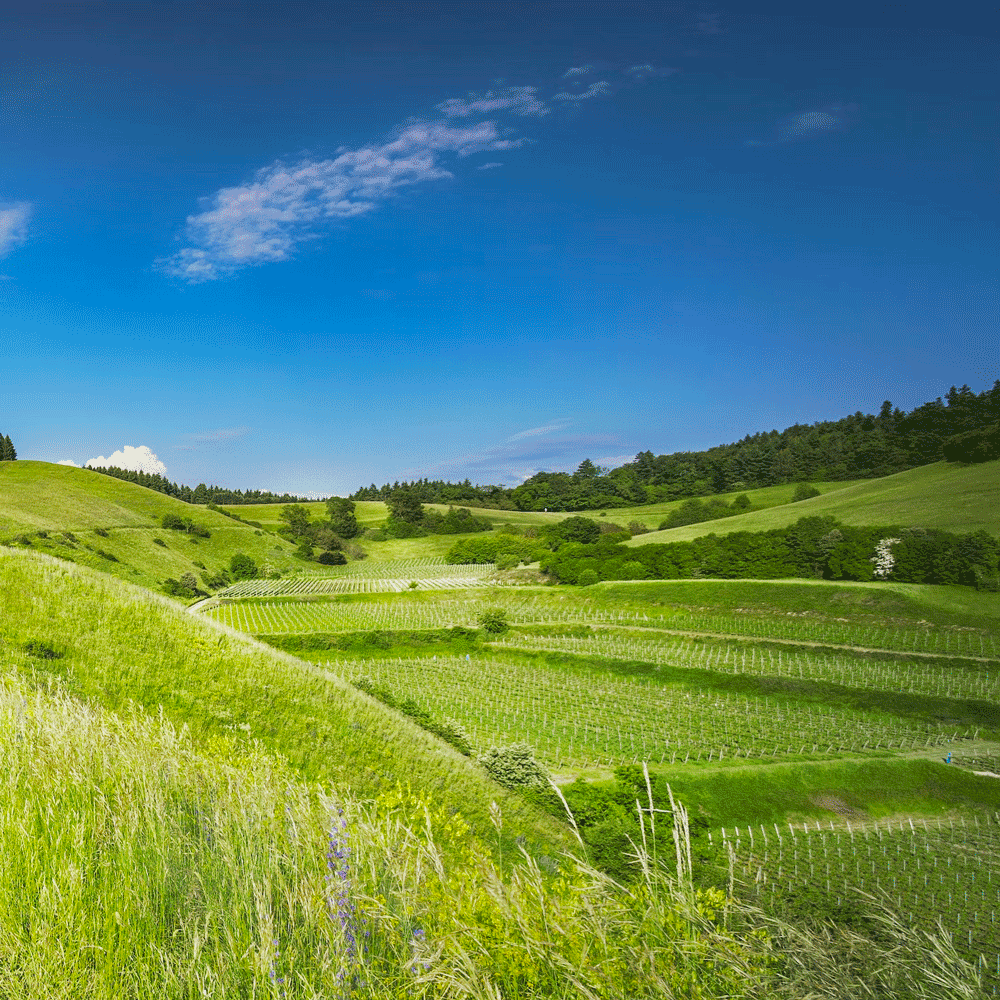 Damwoo: We dream realizing social values that everybody will be moved
In order for us to make high quality products, we do not select source materials in any irresponsible manners. To provide fresh products, we only get supplied directly from farms in Goheung, Jeonllanamdo where they select namul with mother's care and love. What we would like to provide for our customer is high quality source materials, hygienic manufacture procedure, and 'tasty' nutritious food with green energy. Also we put our best efforts for coexistance with surrouding social members so that we can grow together with them and realize our consistant caring and sharing.
Included in the Package
Servings per Container
One pack carries 40g. Best amount for 2 servings as a side dish of seasoned vegetables.
Contents
Dried Thistle (50g), Dried Treacle Mustard (50g), Dried Korean Goldenrod (50g)
Features
Our products are in zipper bags. You can serve the amount of your preference then perserve it easily.
Recipe
STEP 1 cooking it with rice

Put our product in room temperature water for about 10 minutes, then cook it with rice in rice cooker for nutritious rice serving.

STEP 2 Dried Treacle Mustard 1

This namul has soothing and soft sweet taste. Try it with cooked rice or you can also stir fry it.

STEP 3 Dried Treacle Mustard 2

Add 1/2 tea spoon doenjang, 1 tea spoon minced garlic, 1/2 tea spoon sesame oil and mix them all well then serve. Or put our product in doenjang jjigae or any other Korean soups. You will experience the Spring scent.

STEP 4 Dried Thistle

Mix this with soy sauce yangnyom. Mix them with rice and you can enjoy Dried thistle Bibimbap.

STEP 5 Dried Korean Goldenrod

You can cook it with rice in rice cooker or stir fry it and enjoy.
Product essential information
Ingredients

Dried Thistle, Dried Treacle Mustard, Dried Korean Goldenrod
State of CA only

Proposition 65 Warning for California Consumers
WARNING: Consuming this product can expose you to chemicals including arsenic, cadmium and/or lead, which are known to the State of California to cause cancer, birth defects or other reproductive harm. For more information go to www.P65Warnings.ca.gov/food.