HAESUNG INTERNATIONAL
Regular price
$6.99
Sale price
$4.89
Unit price
per
30% OFF
Sold out
View full details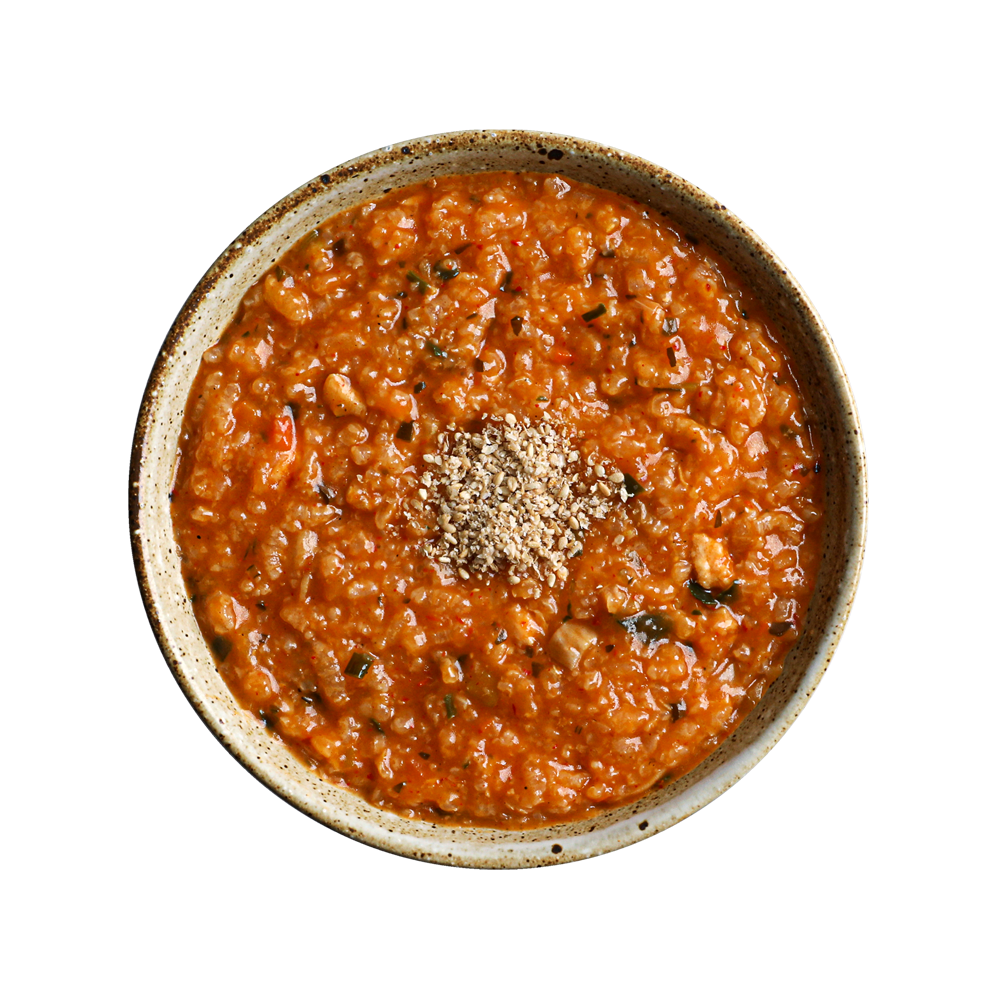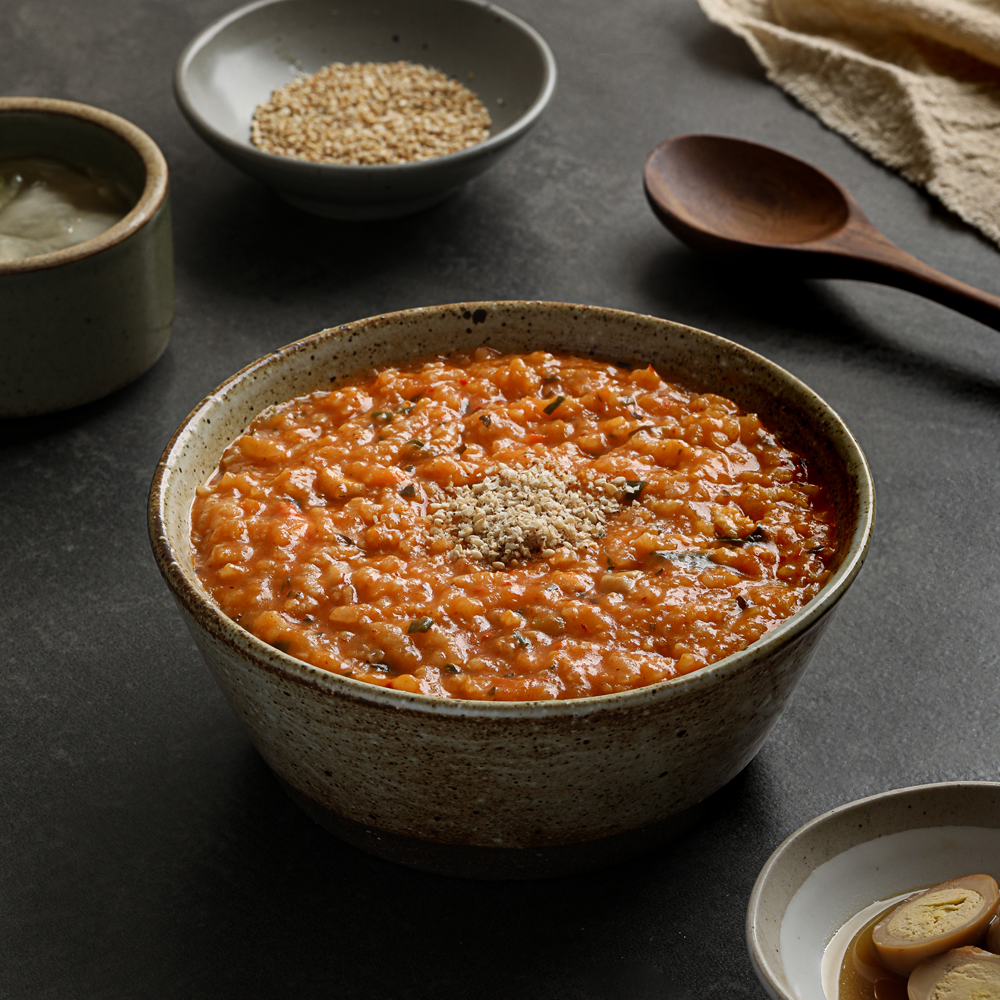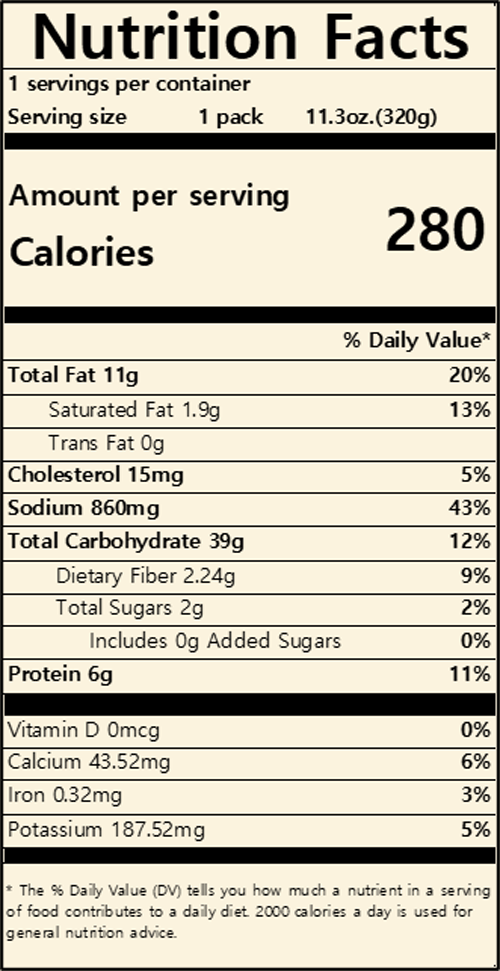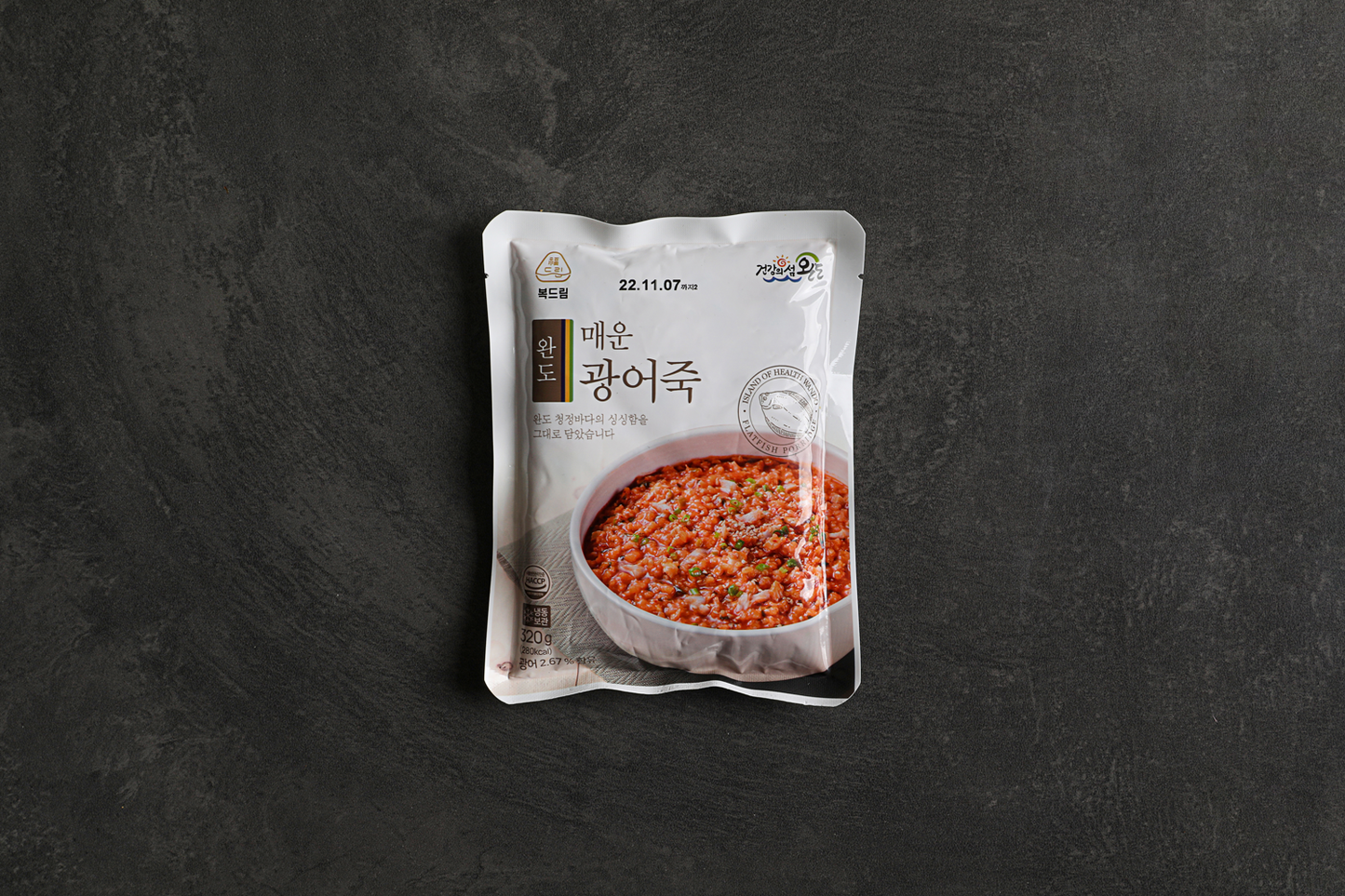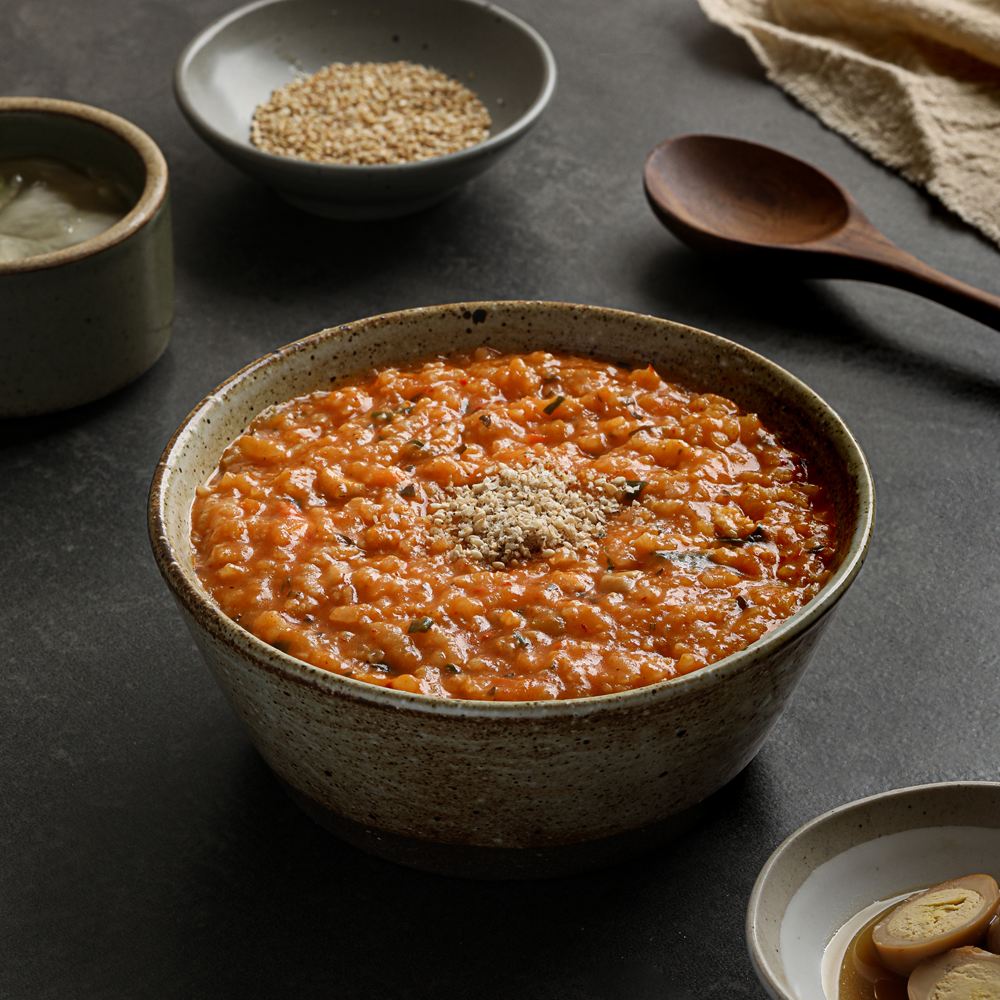 Spicy Flatfish Porridge directly from Wando's clean ocean
Features
We only use 100% fresh Korean ingredients: Halibut, dashima seaweed, onion, new mushroom
A Note from Mealtones
Spicy level is good for adults serving. This product has high protein and low fat.
Taste
This product will be suitable for people who enjoys spicy food.
HACCP certified. From baby fish to boxing, all process for the halibut is managed by us.

GAP approved Odaesan rice from Cheolwon is used with high portion of halibut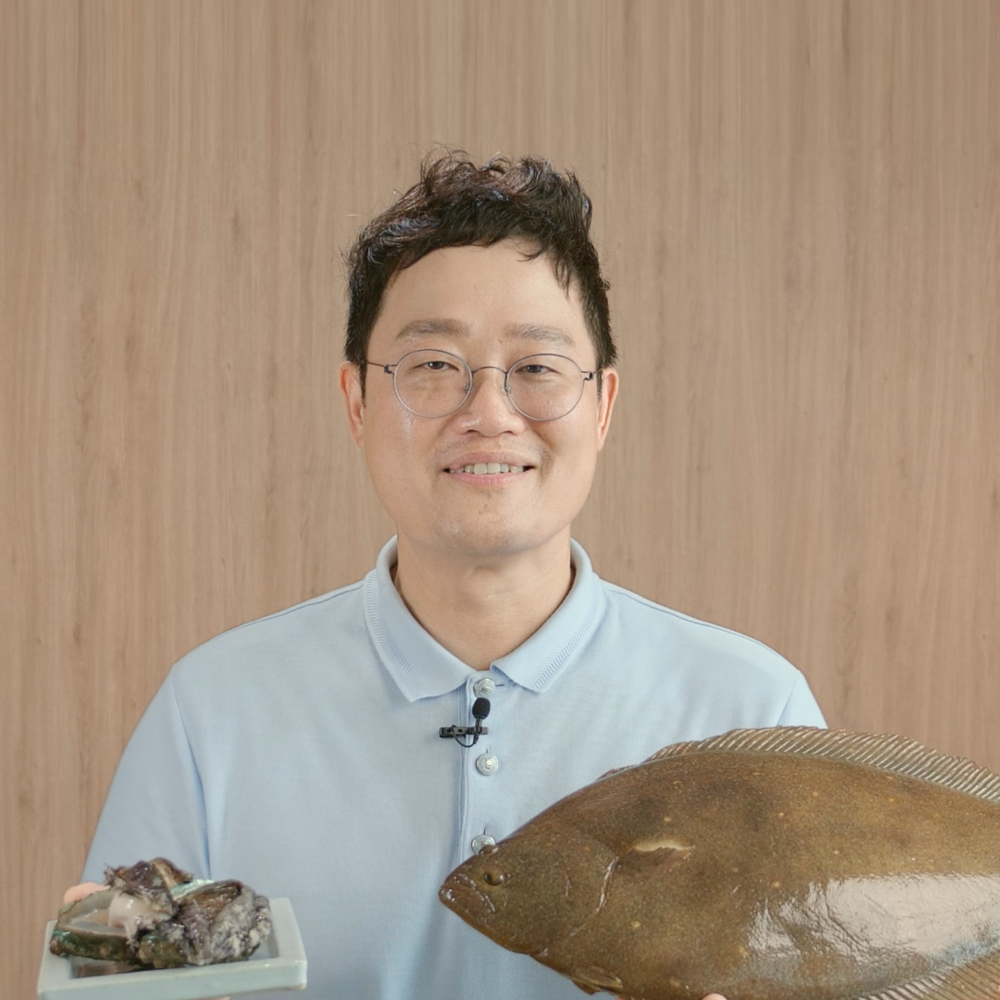 "Bringing our ocean health right on to your kitchen table" Haesung International
Haesung International is founded on 2018 and through our own brand Bokdrim, we provide healthy and safe flatfish and abalone and processed food such as flatfish porridge professionally.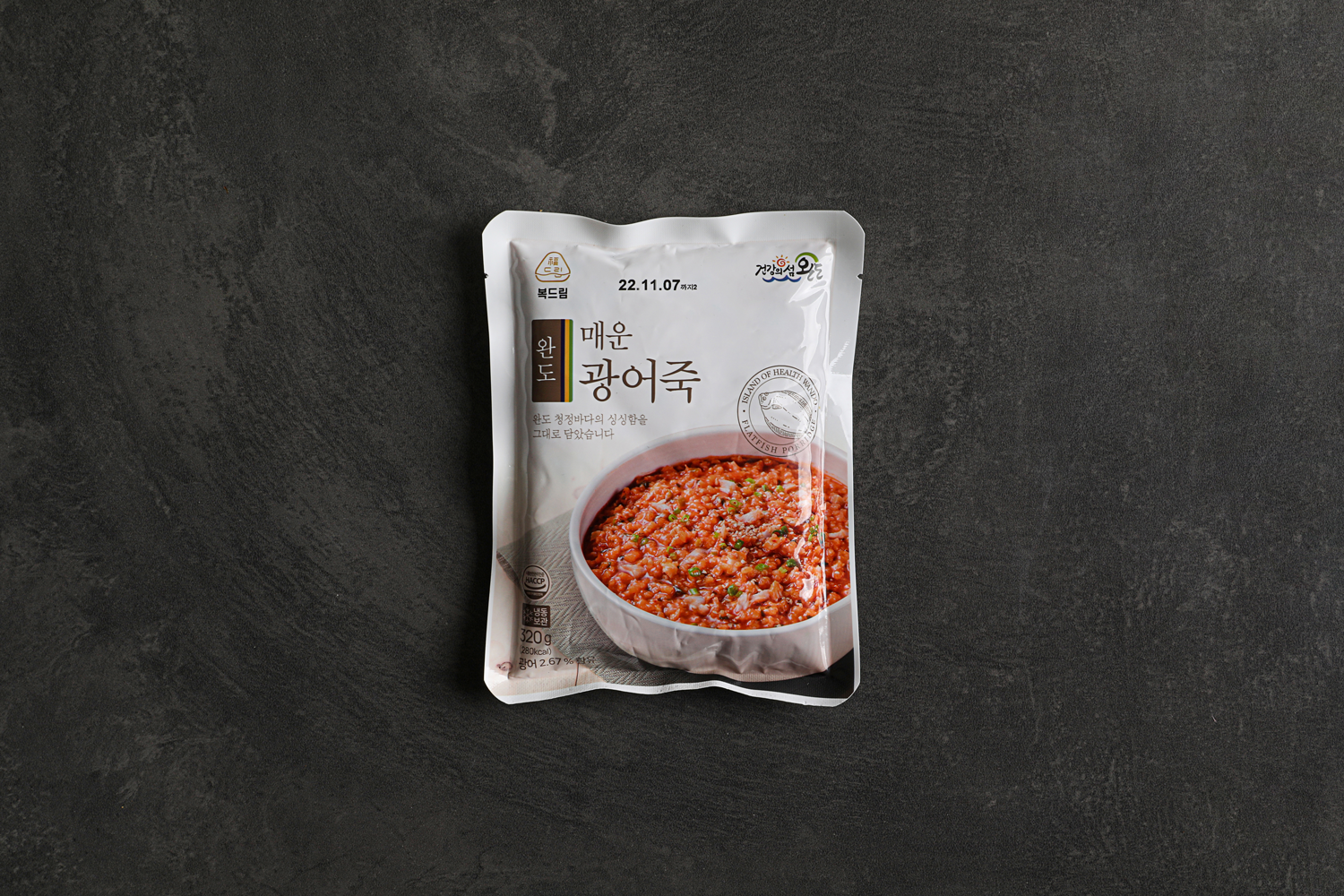 Included in the Package
Servings per Container
serves 1
Contents
0.7 lb (320g) 1 Pack
Features
Spicy Halibut Porridge one pack only. No other contents.
Recipe
STEP 1 Direction 1 - boiling

Do not remove the package and put it right into the boiling water and heat it about 10 min then take it out, then serve. Heated package and the contents are extremely hot and can cause serious injuries so please be careful.

STEP 2 Direction 2 - cooking in a pot

Put water two big spoon into a pot and start boiling the water. Remove the package and pour the porridge into the boiling water at medium heat. During the boiling please watch the contents and stir it so that the porridge won't stuck to the pot. Once it is start to boil, put the heat level to weak then boil it for 3 more minutes.

STEP 3 Direction 3 - Microwave (700W/1 package)

Put it in a microwavable container with lid. Close the lid and heat it for 3 minutes. Please put our product not too much into the container and there must be lid.
Product essential information
Ingredients

purified water, rice, onion, oyster mushroom, fla fish hirame, garlic blade, gochujang, mat oil, glutinous rice, sesami oil, sauce, carrot, green onion, garlic, red pepper powder, sea salt, processed seafood, L natrium (flavor enhancer) black pepper
State of CA only

Proposition 65 Warning for California Consumers
WARNING: Consuming this product can expose you to chemicals including arsenic, cadmium and/or lead, which are known to the State of California to cause cancer, birth defects or other reproductive harm. For more information go to www.P65Warnings.ca.gov/food.