The Soul Food
Regular price
$75.99
Sale price
$53.19
Unit price
per
30% OFF
Sold out
View full details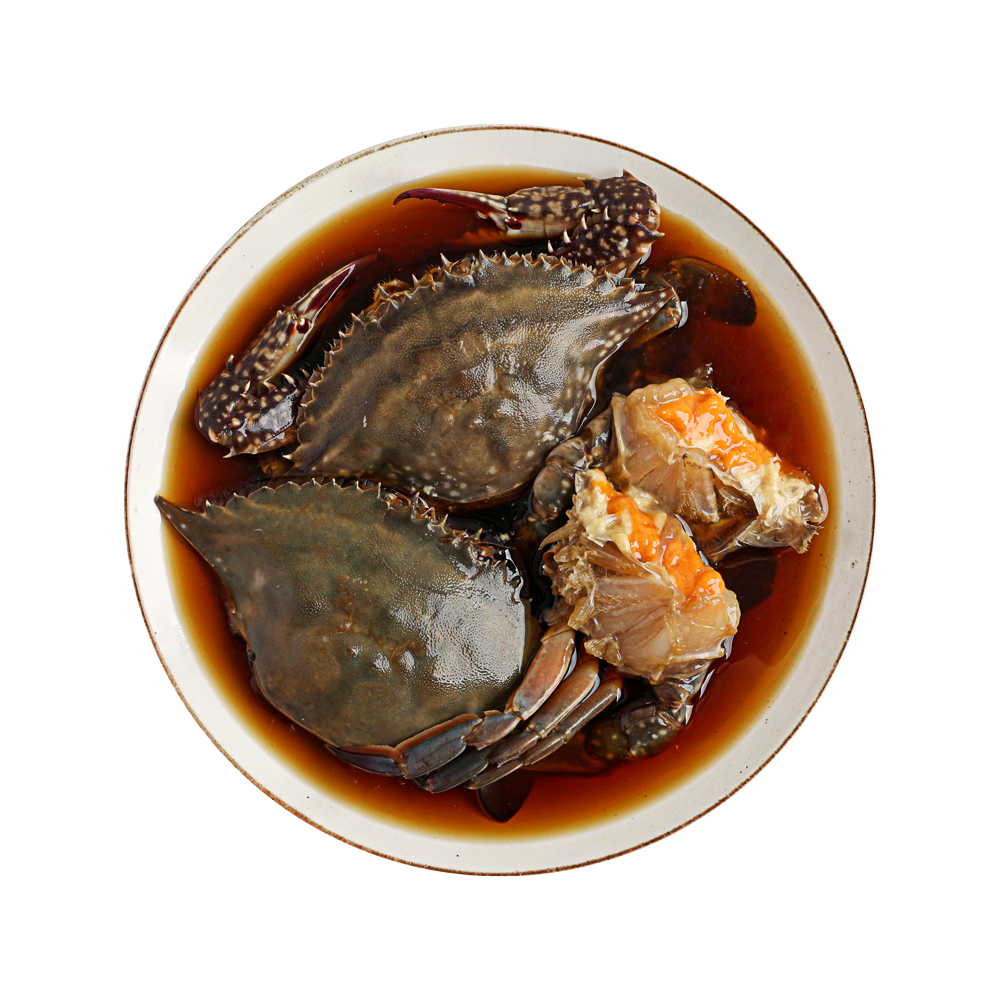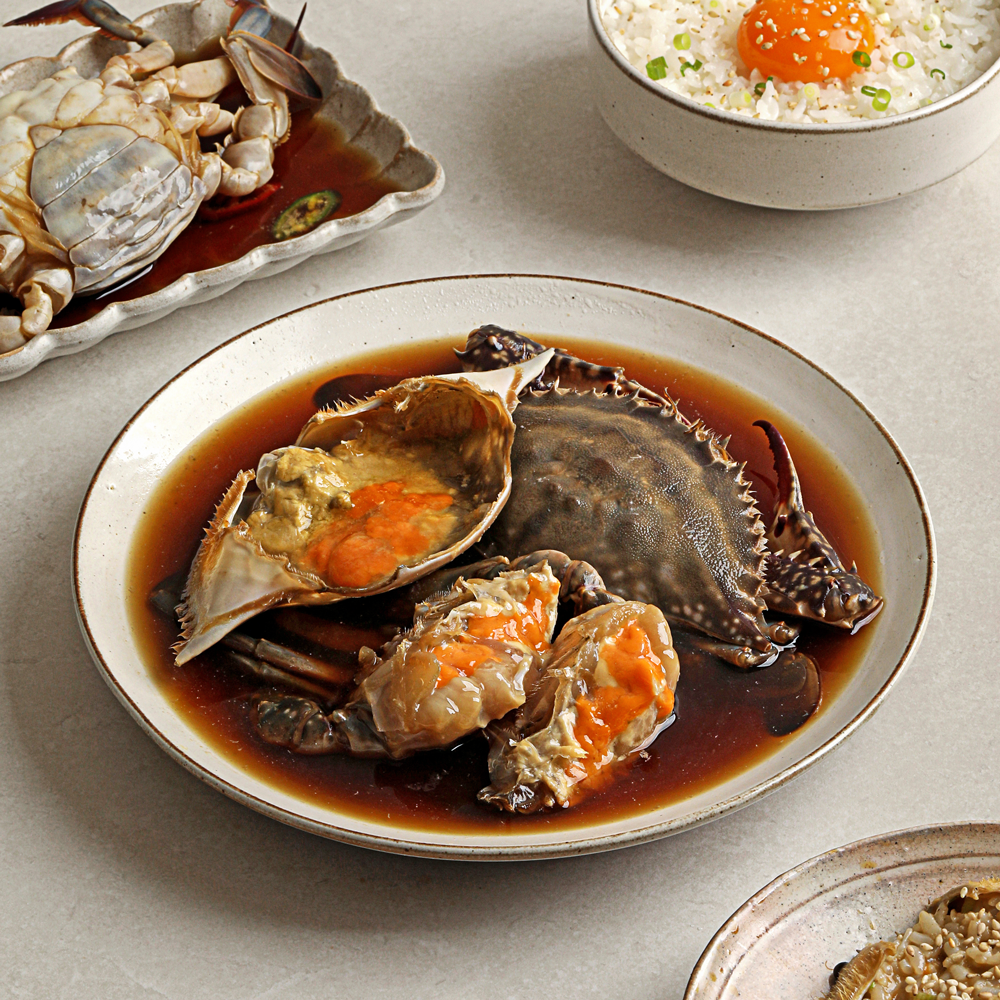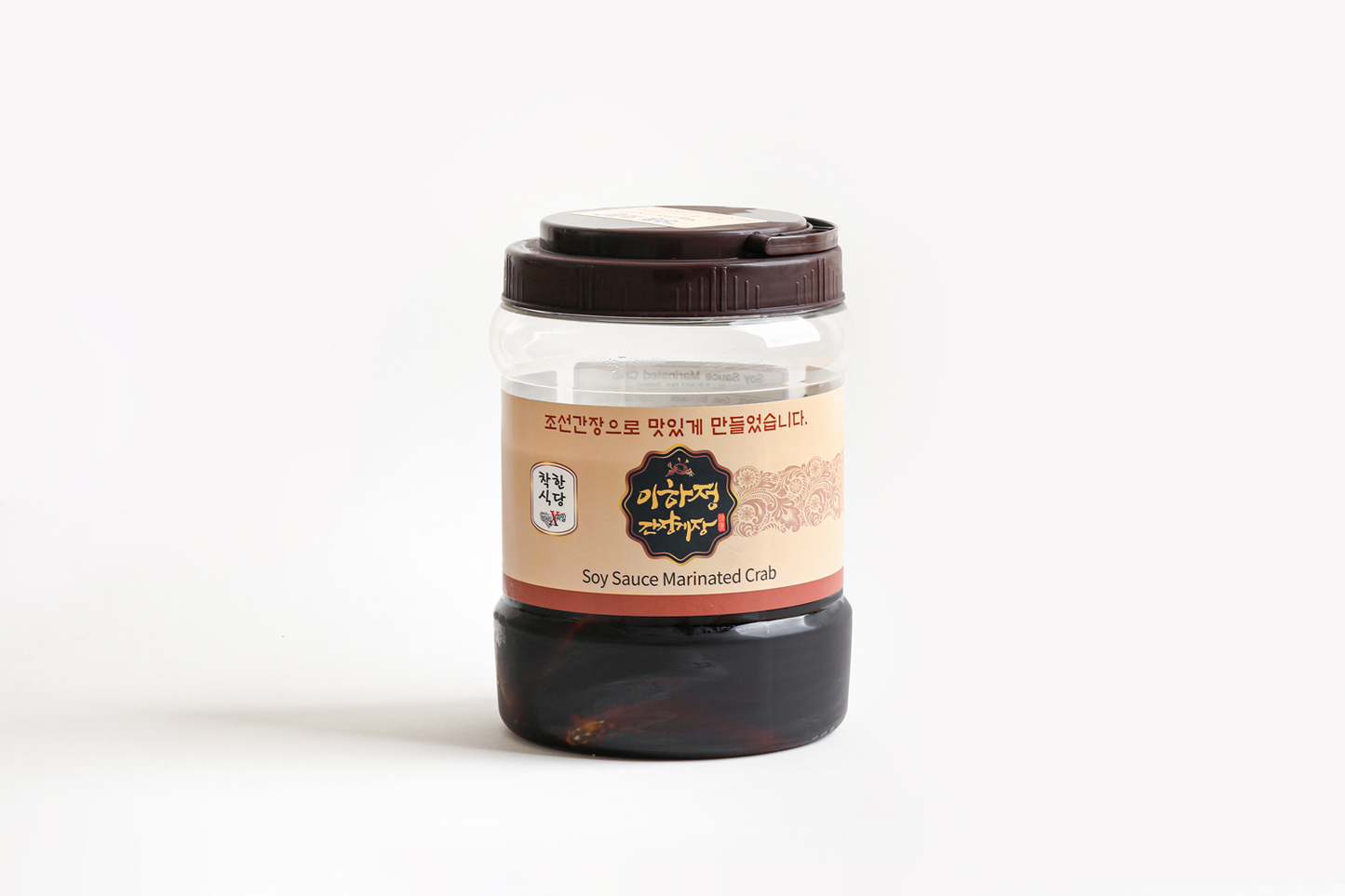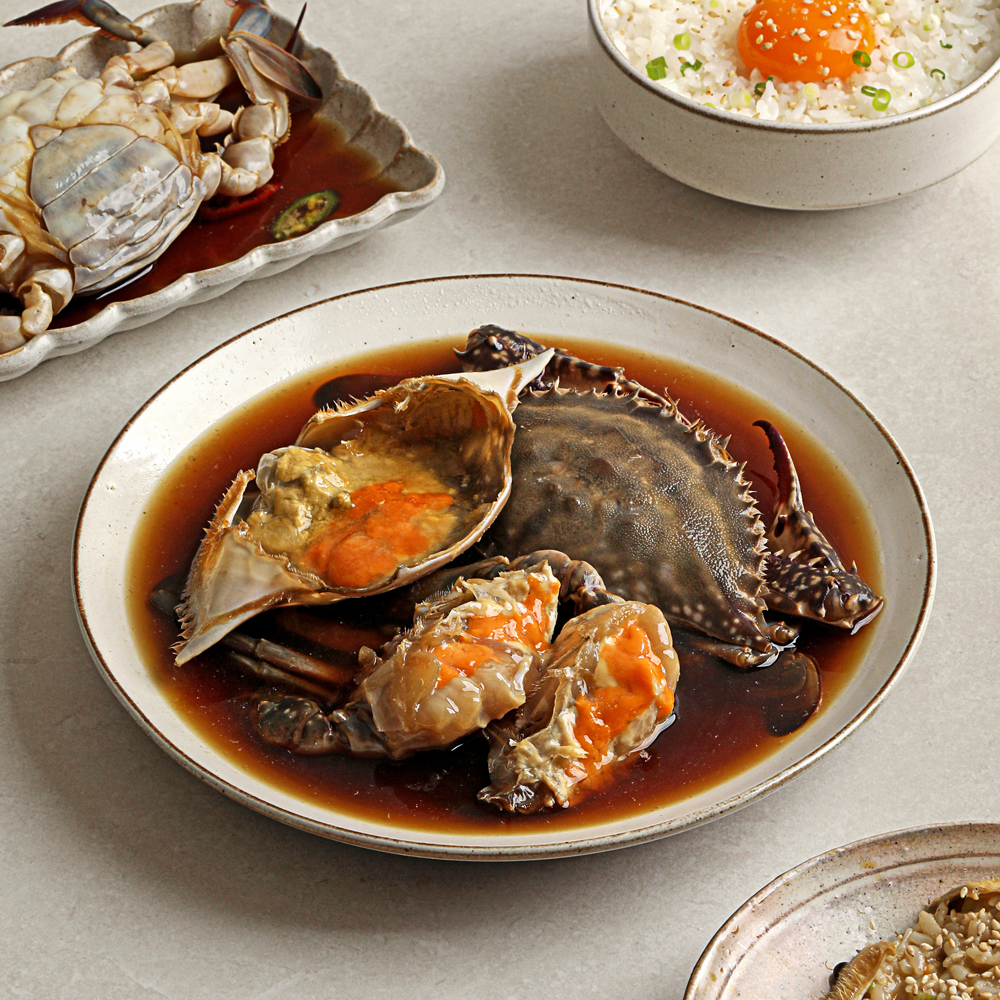 Lee Hajeong Ganjang Gejang (Raw Crabs Marinated in Soy Sauce)
Features
Joseon soy sauce has often been overlooked for its saltiness, but through our innovative technology we have developed our own low-sodium flavored soy sauce (mat ganjang) that is as traditionally flavorful as it is dense with nutrients. Especially rich in umami, our signature soy sauce expertly blends tradition with innovation and never relies on artificial additives to enhance flavor. Enjoy this 100% natural delicacy that is not just healthy but tasty too!
A Note from Mealtones
You need to try this Ganjang Gejang, if you ever opted for spicy raw crabs (Yangnyeom Gejang) because you were put off by the salty taste of the soy sauce alternative. Lee Hajeong's soy sauce-marinated crabs will make your worries vanish. We are confident that you will fall in love with this amazing delicacy as quickly as we did.
Taste
Our soy sauce perfectly complements these naturally sweet and creamy blue crabs. From the first bite to the very last, this dish offers a light, clean taste that is savory without the salty, fishy flavor you find in less fresh alternatives.
Not just any crab! We use only the highest quality female blue crabs from the west coast of Korea.

Your health is our top priority: We use only natural ingredients for the best taste and nutritional value.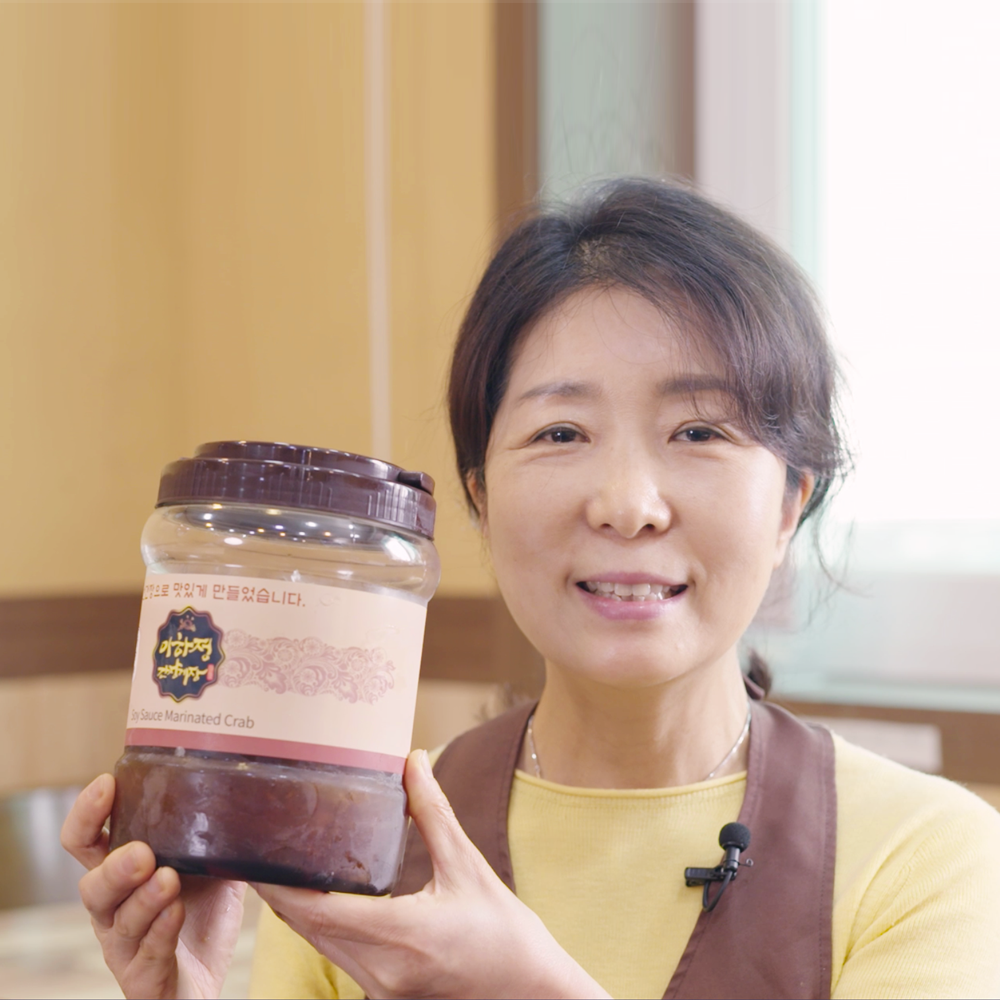 The Unrivaled Restaurant, Lee Hajeong Soy Sauce Marinated Crab
"Lee Hajeong Ganjang Gejang is located in Suyeong-gu, Busan. Our beloved soy sauce is meticulously developed and fermented to curate a flavor unlike any other. It is low in sodium and especially rich in umami, made with our special recipe from Joseon soy sauce and traditional soybean paste. We use only the highest quality female blue crabs (kkotge) caught off the west coast of Korea. We also avoid any artificial additives and take an entire year to ensure our flavors are perfectly fermented, unlike factory-made brewed soy sauces which cut the fermentation process in half.

The Joseon soy sauce we use has been fermented for more than a year to achieve the best flavor and nutrient levels possible. Generally, Joseon soy sauce has a particularly clean and rich flavor, but is saltier than other varieties. Through painstaking research and experiments, we have designed a custom recipe and manufacturing process unique to our soy sauce. Made by combining Joseon soy sauce and other natural ingredients with a tradition of skillful and innovative blending technology, our soy sauce is Korean to its core all while offering a lower sodium content than most alternatives.
"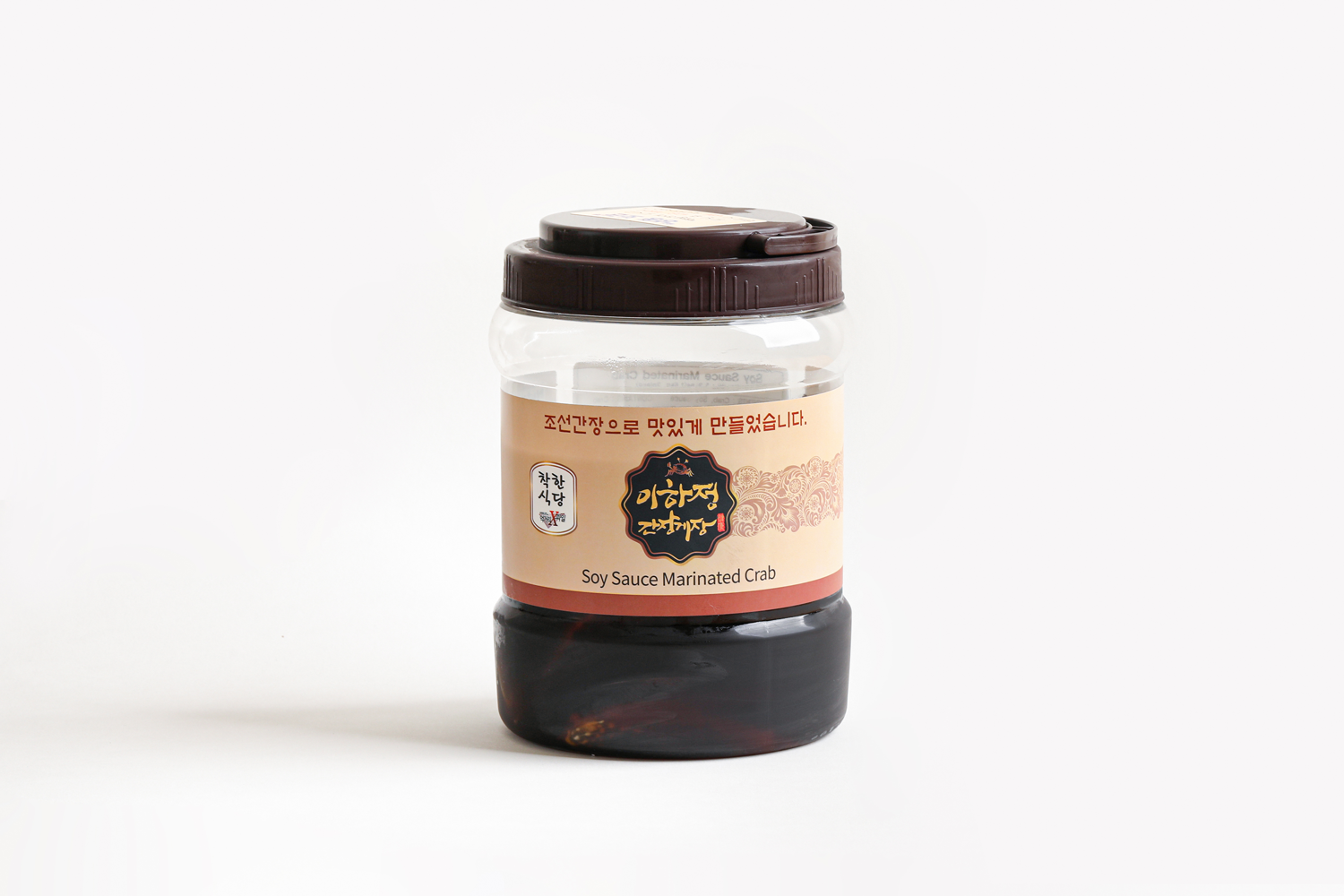 Included in the Package
Servings per Container
· 3-4 servings per container
Contents
3.3lbs (1.5kg)
Features
This container includes two female blue crabs marinated in soy sauce.
Recipe
STEP 1 Pull off

Lift the apron from the underbelly of the crab and pull the shell off the body.

STEP 2 Remove

Remove the stomach located in the middle of the shell in between the eyes. Carefully and simultaneously remove the chains of gill on each side of the crab. Remove them all at once, as multiple attempts to cut them might cause the crab to excrete unwanted substances.

STEP 3 Cut

Cut the crab into bite-sized pieces with scissors.

STEP 4 Serve and enjoy

Put the pieces on a plate and pour the soy sauce over them. Garnish with chopped cheongyang chili pepper and sesame seeds to taste.
Product essential information
State of CA only

Proposition 65 Warning for California Consumers
WARNING: Consuming this product can expose you to chemicals including arsenic, cadmium and/or lead, which are known to the State of California to cause cancer, birth defects or other reproductive harm. For more information go to www.P65Warnings.ca.gov/food.