IK Food
Regular price
$7.99
Sale price
$7.99
Unit price
per
0% OFF
Sold out
View full details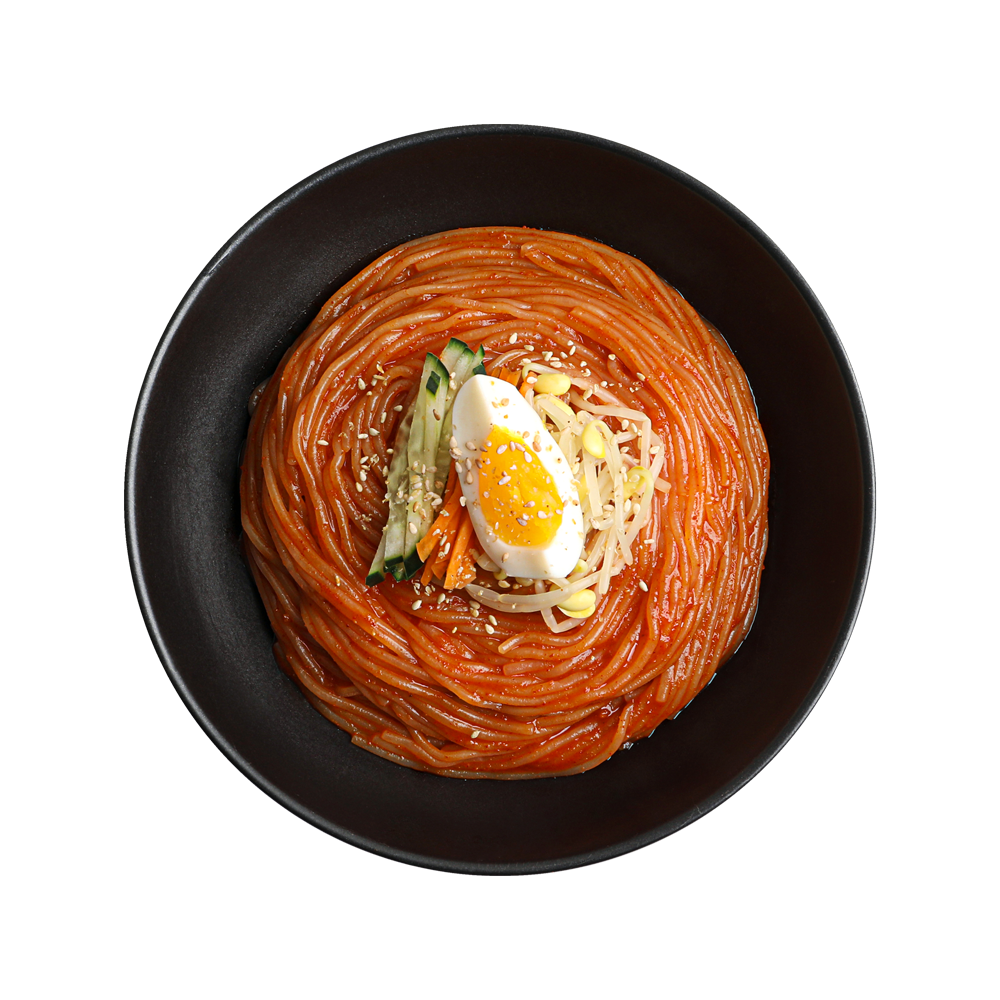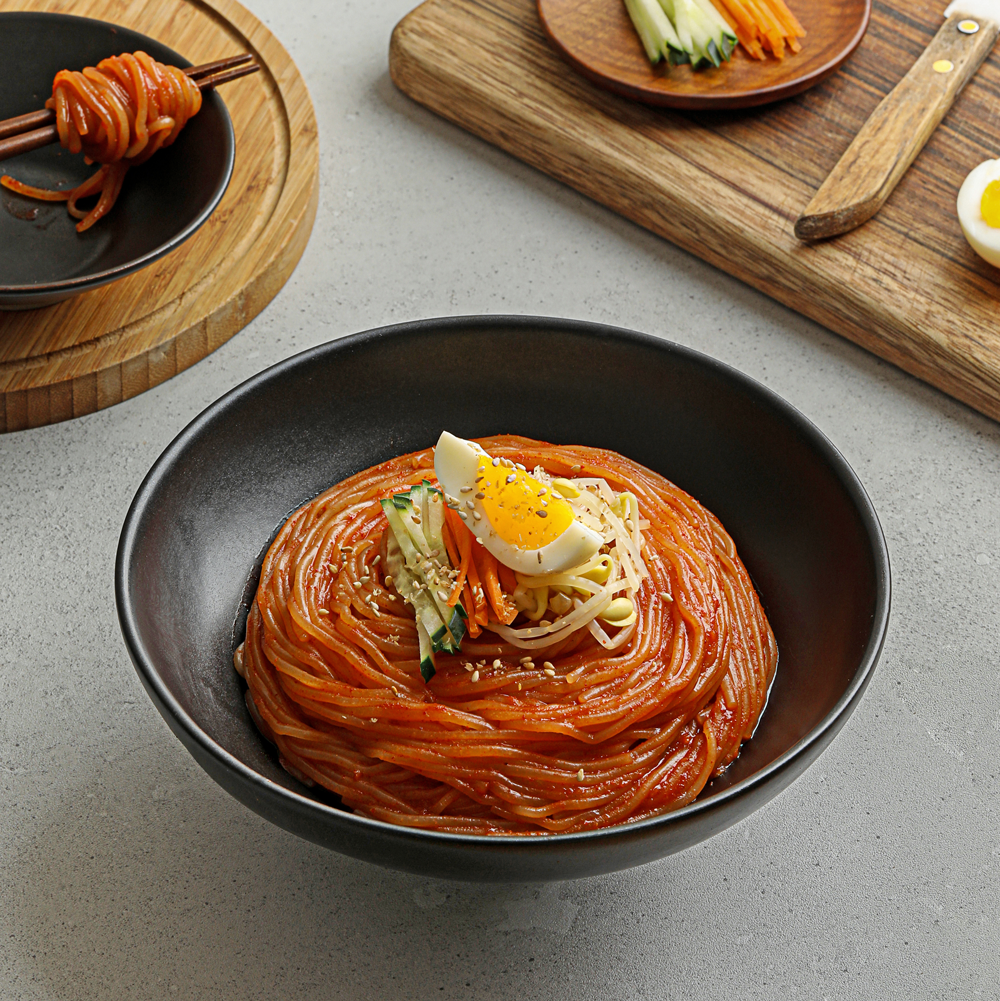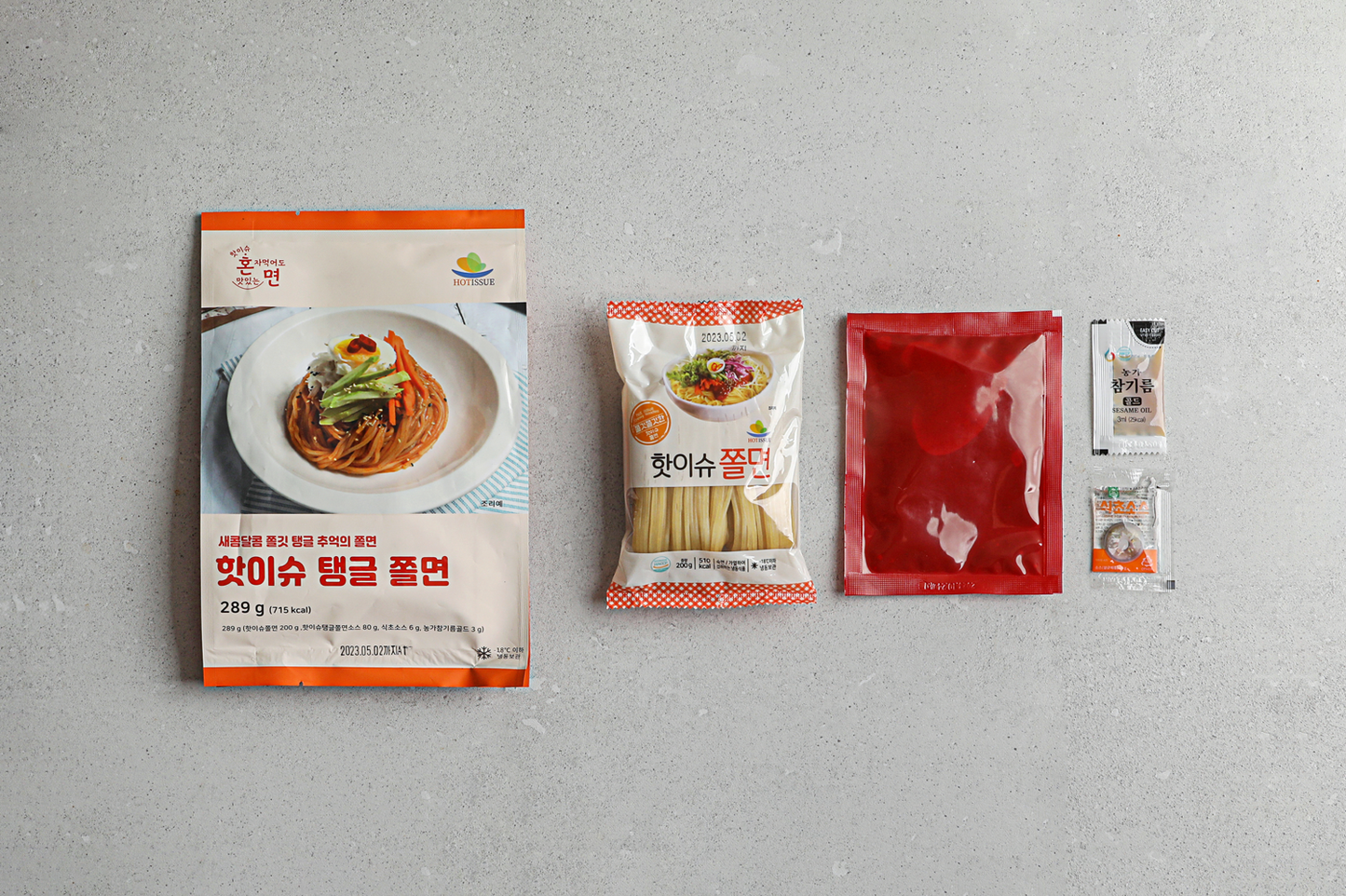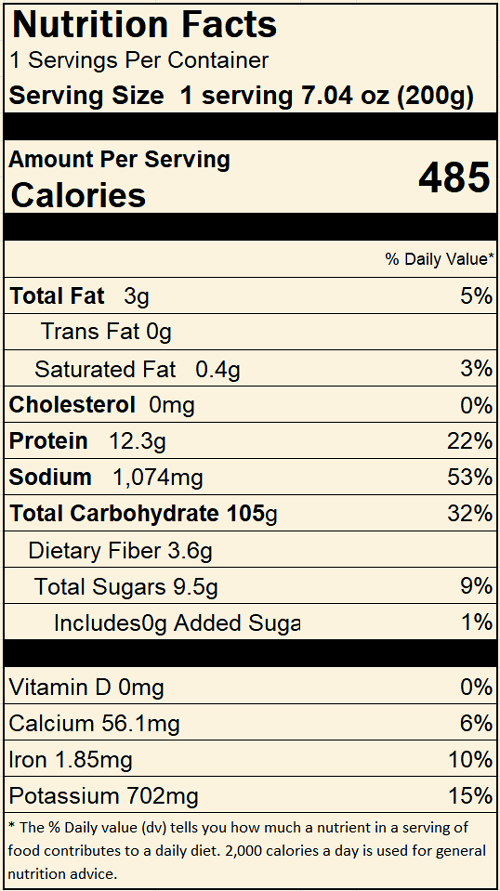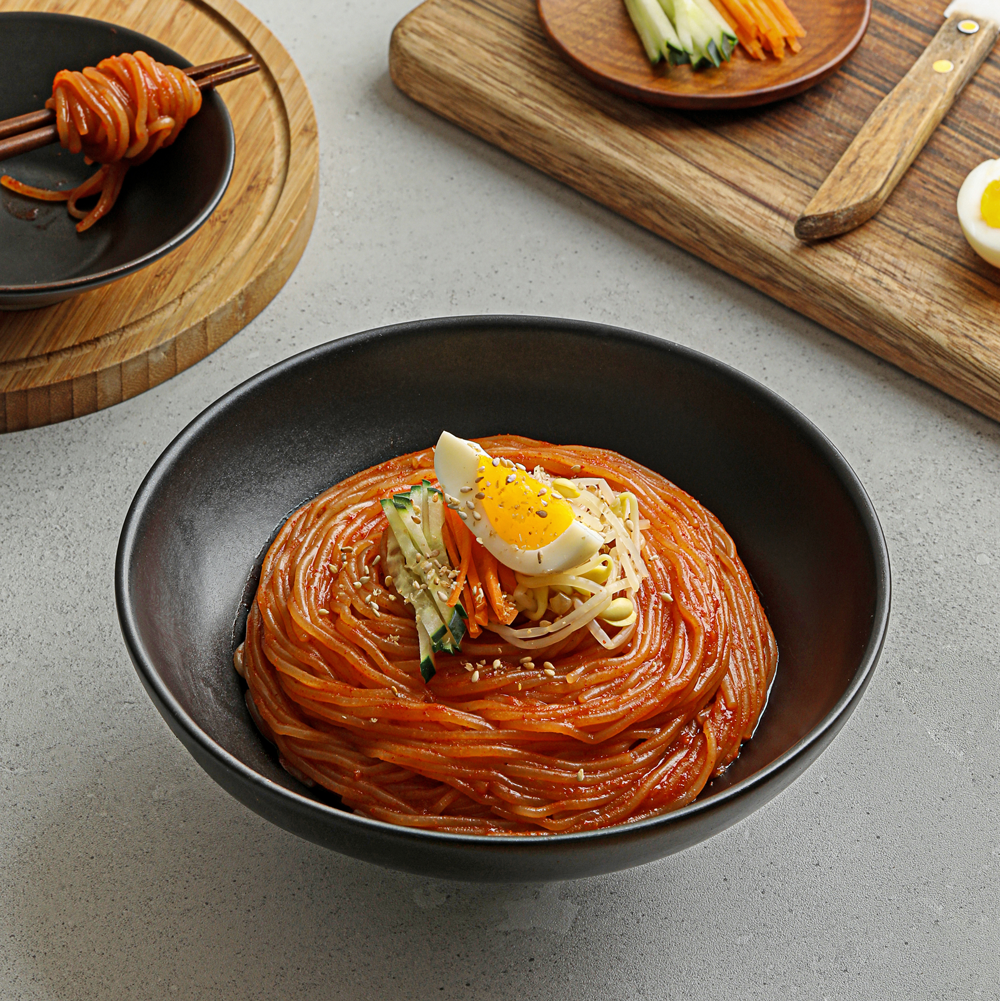 Hot Issue Tengle Jjolmyeon (Cold Chewy Noodles in Spicy Sauce)
Features
Jjolmyeon is a common menu item found at boonsikjip, a snack bar that Korean teens and young adults often frequent after school. Enjoy a childhood delicacy dear to Korean heart, chewy noodles in a sweet and spicy sauce.
IK Food's signature sauce made by the patented technology will bring back the taste of your childhood.
A Note from Mealtones
Made by the rice cake artisan, the noodles are the perfect texture a harmony of chewy, bouncy, and soft.
Taste
Contrary to its red color, the dish has mild spiciness that is offset by the fruity sweetness anyone can enjoy.
The signature sauce was developed and perfected over a long period of time, resulting in its distinct flavor.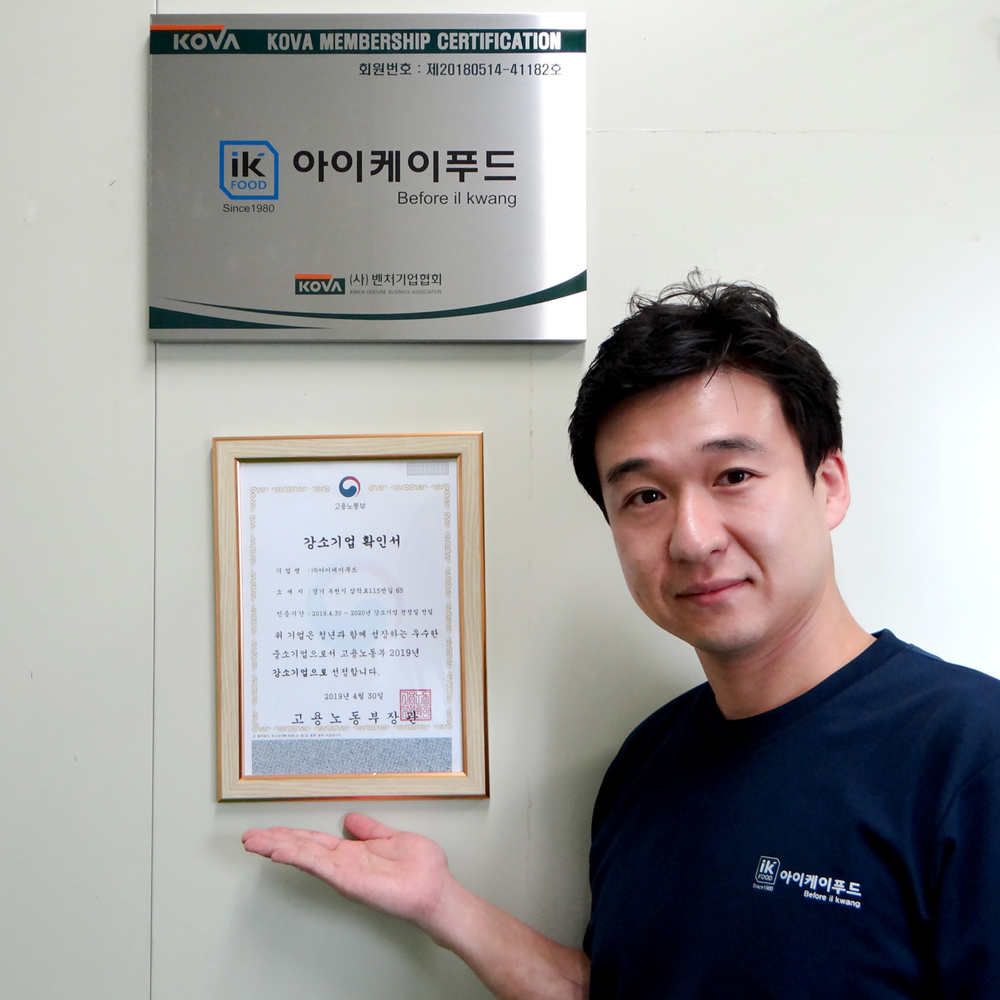 The Rice Cake Artisan, IK Food
Starting as a wheat flour rice cake producer in 1980, IK Food has achieved unparalleled success in frozen rice cakes and noodles with our patented technology. In terms of rice cakes, it's not an overstatement to say that virtually all noted tteokbokki restaurants in Korea use IK Food's rice cakes. We export our products to a multitude of countries such as the United States, Canada, and Australia and invest much in R&D for sauces and assorted meal kits.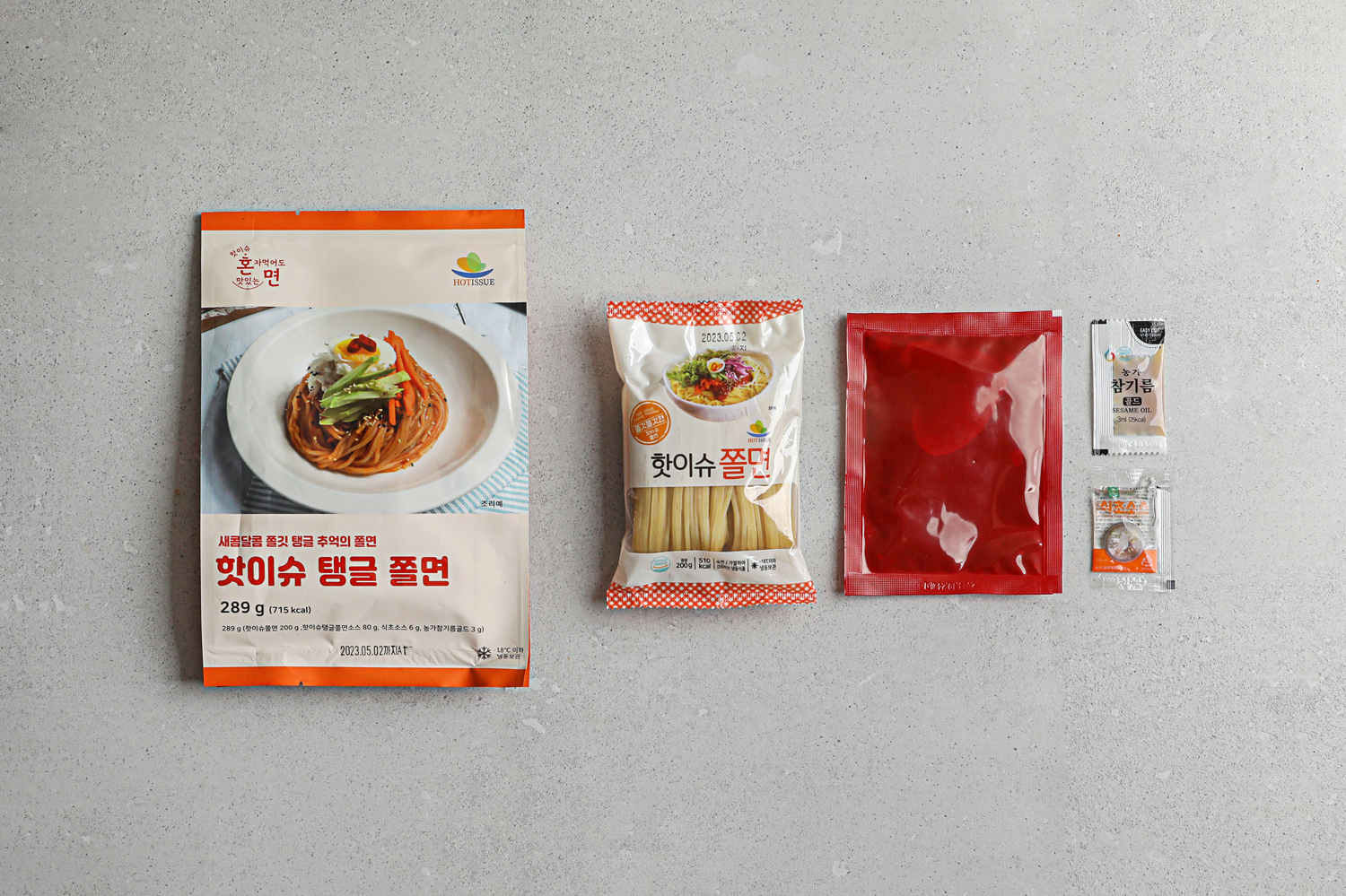 Included in the Package
Servings per Container
· 1 serving per container
· Serving size 7oz (200g)
Contents
· 1 noodle package (7oz)
· 1 sauce package (2.8oz)
· 1 vinegar pouch (0.2oz)
· 1 sesame oil pouch (0.1oz)
Features
There is no need to have your own condiments ready. The package contains mustard, vinegar, and sesame oil.
Recipe
STEP 1 Boil

Bring a large pot of water to a boil. Add the noodles and stir slowly, so that they don't stick to the bottom of the pot.

STEP 2 Strain and Cool

Cook on high heat for 4 to 5 minutes. Drain quickly and rinse the noodles in icy cold water until they are very cold. Place the noodles in a colander to drain.

STEP 3 Season and Serve

Pour the sauce over the noodles and add the included condiments. Mix well and enjoy.
Product essential information
Ingredients

Noodle: flour, processed starch, refined salt, alkaline salt
Sauce: sugar, red chili pepper paste, red chili pepper seasoning, hulled wheat, brown rice flour, sea salt, brewed soy sauce, skim soybean, fermented vinegar, carbonated beverage, purified water, garlic, plum extract, complex seasoning 1, complex seasoning 2, yeast food
Vinegar: kelp extract, sugar, salt, disodium 5'-ribonucleotide, brewed vinegar, purified water, sodium glutamate
Sesame oil: sesame seed
State of CA only

Proposition 65 Warning for California Consumers
WARNING: Consuming this product can expose you to chemicals including arsenic, cadmium and/or lead, which are known to the State of California to cause cancer, birth defects or other reproductive harm. For more information go to www.P65Warnings.ca.gov/food.