Bongsanfood
Regular price
$44.99
Sale price
$31.49
Unit price
per
30% OFF
Sold out
View full details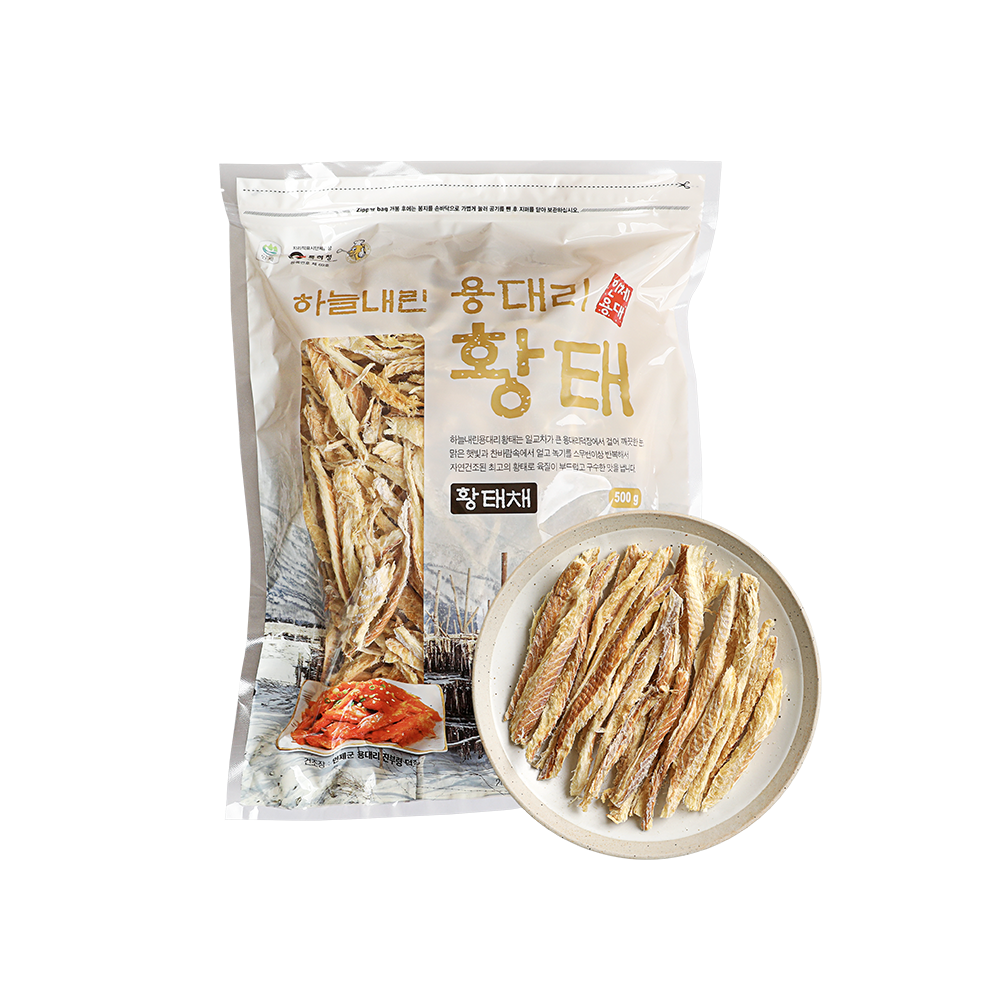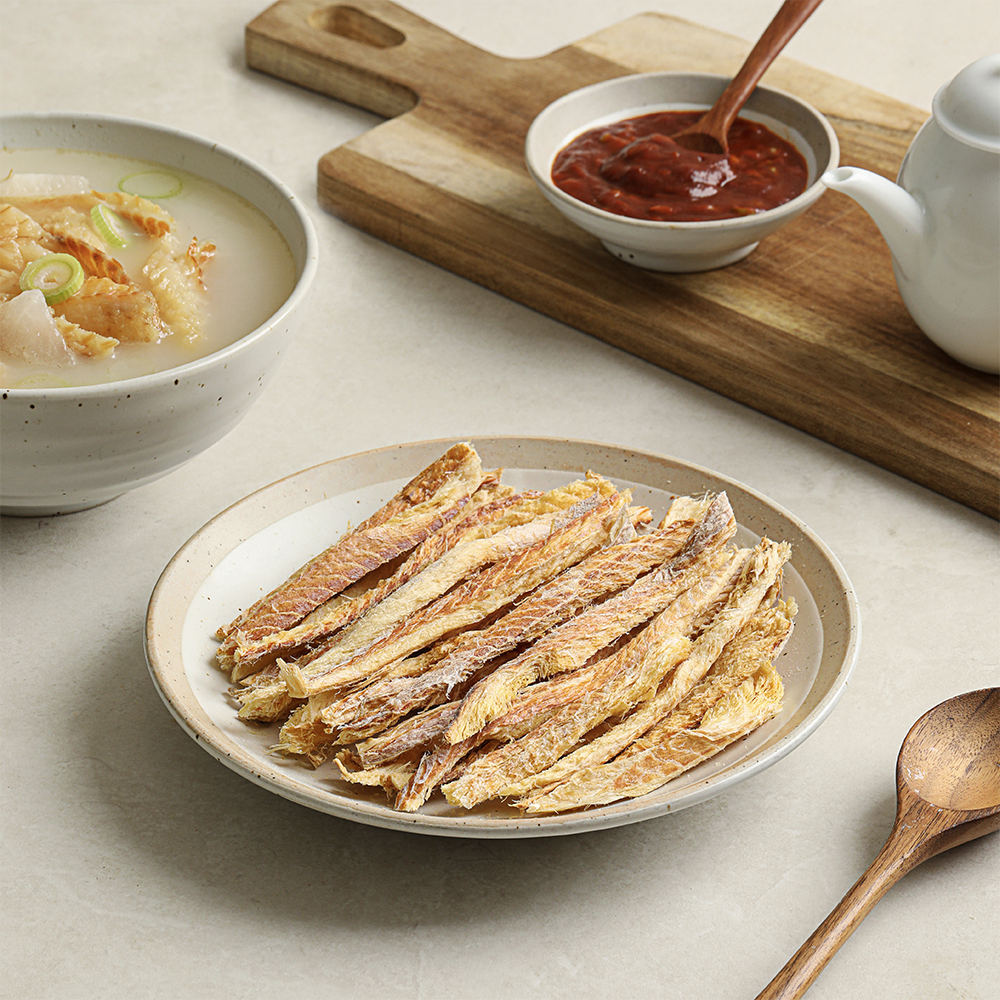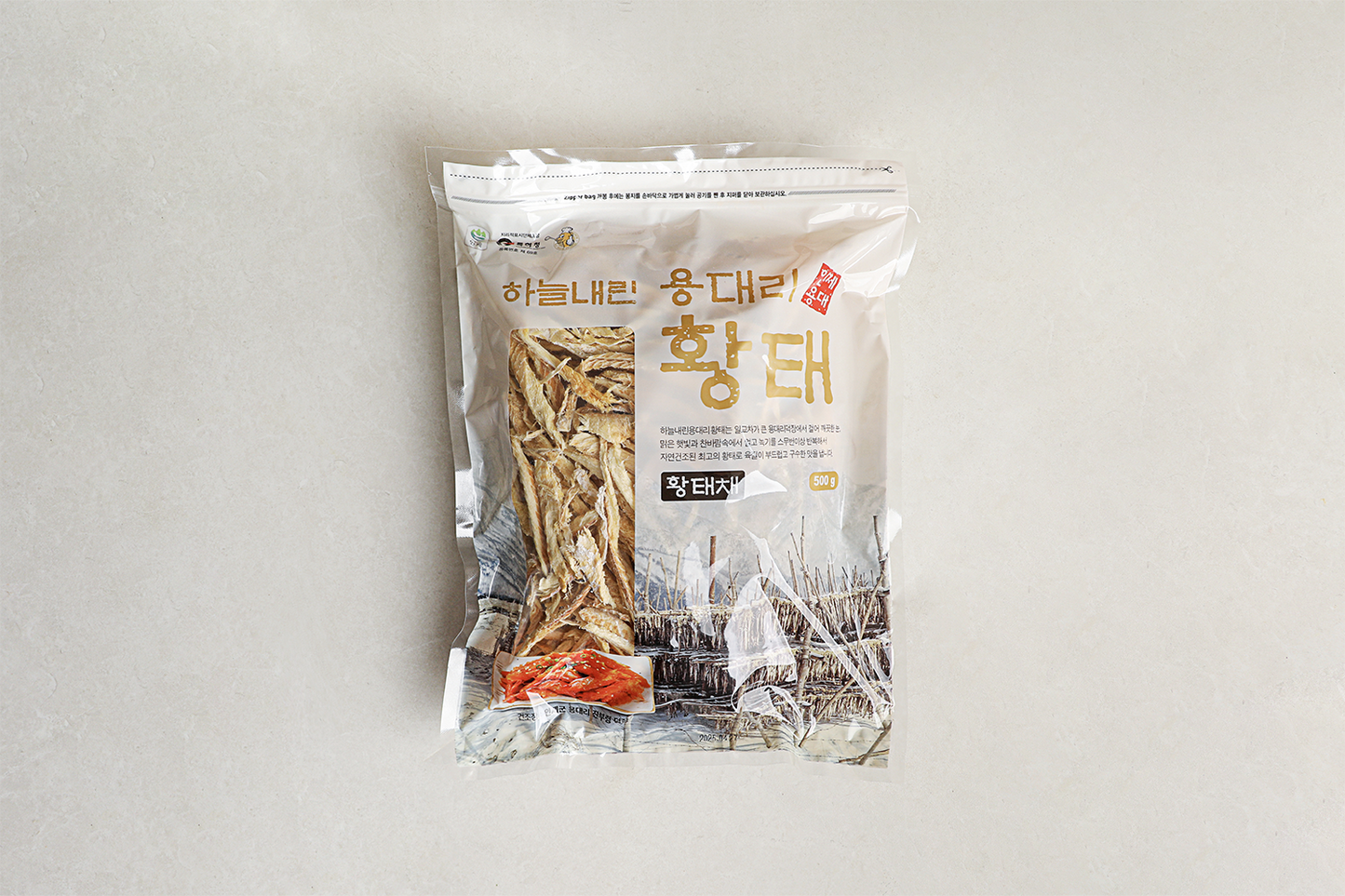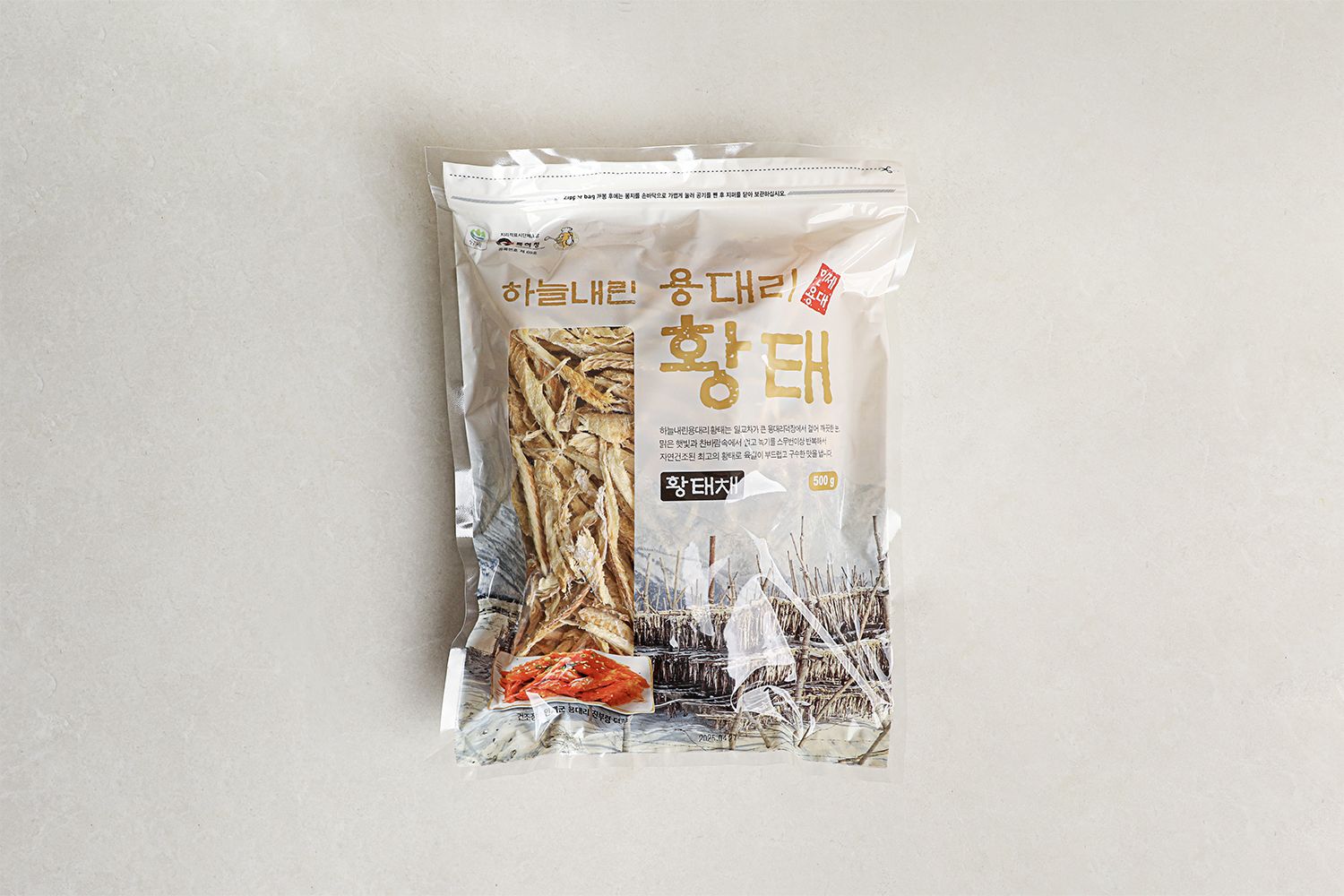 Made in the clean nature of Yongdae-ri area
Features
Haneulnaerin Yongdae-ri Hwangtae is produced in Yongdae-ri, Inje, Gangwon-do, which contains the clean energy of Naeseorak. It is not artificially dried, but is made by repeating melting and freezing by wind and sunlight for 4 months in clean nature.
MD Recommends:
Yongdae-ri dried pollack is naturally dried pollack by repeating freezing and thawing over 20 times in clean snow, clear sunlight and cold wind in Yongdae-ri Deokjang, where the temperature difference between day and night is large. It is the highest quality dried pollack that is naturally soft, not beaten with a bat.
Enjoy a variety of dishes more conveniently with high-protein, low-calorie, nutritious dried pollack that does not need to be trimmed.
Tasty Note
The flesh is tender and has a savory taste.
It is produced in Jinburyeong Deokjang, which boasts the longest history in Yongdae-ri, Inje-gun.

It is the highest quality dried pollack with less moisture content than general pollack.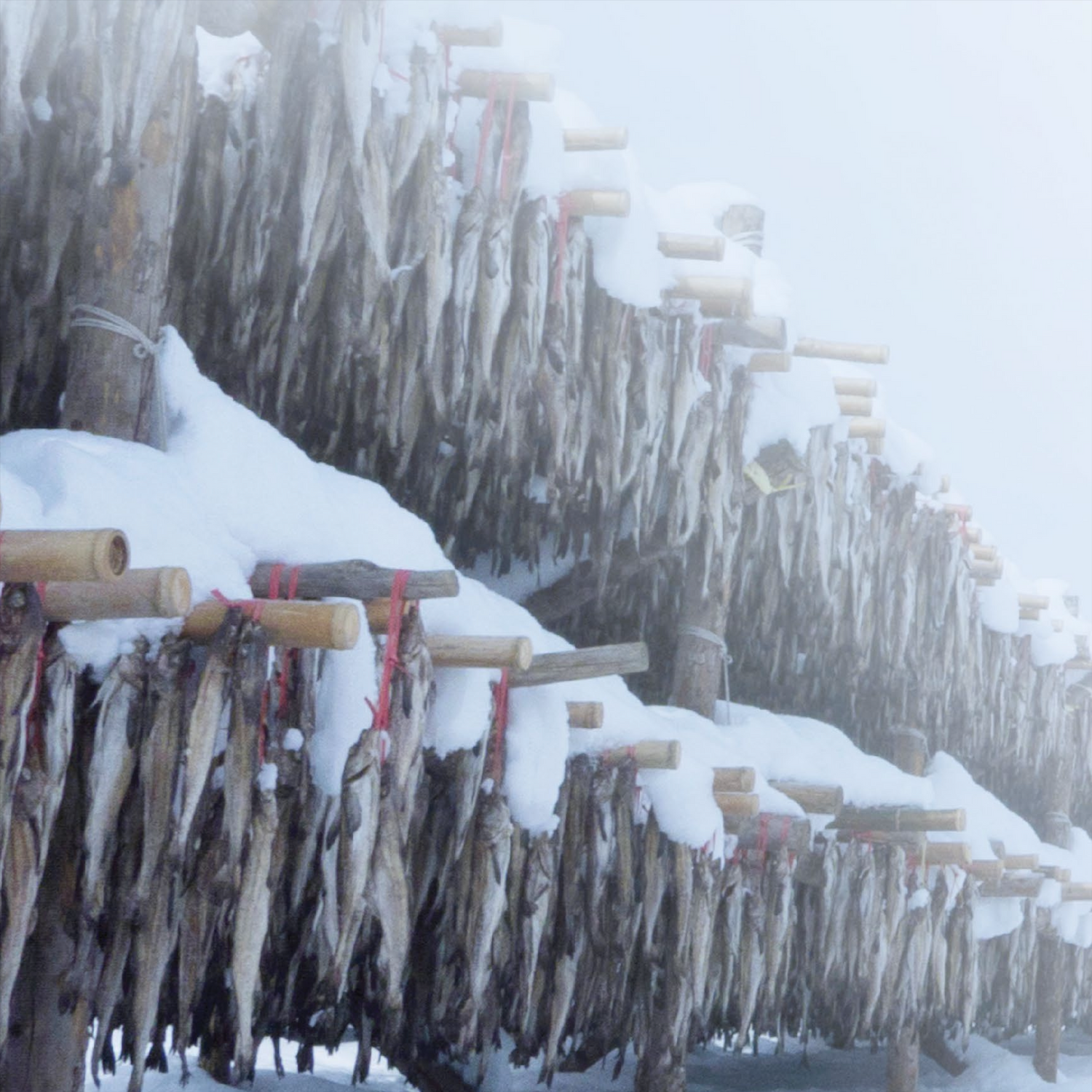 The coldest winter is the busiest Bongsan Food
In the frigid highlands where temperatures drop below minus 10 degrees Celsius, the pollack freezes during the night and thaws slightly during the day. Gradually, it is hung up to dry in a cool place, and the following year, after being dried by the spring breeze, it is called "Hwangtae."
Hwangtae, which requires thirty-three steps before it reaches the dining table, embodies the dedication of the Bongsan Food family throughout the winter.
It is a delicacy carefully crafted throughout the winter.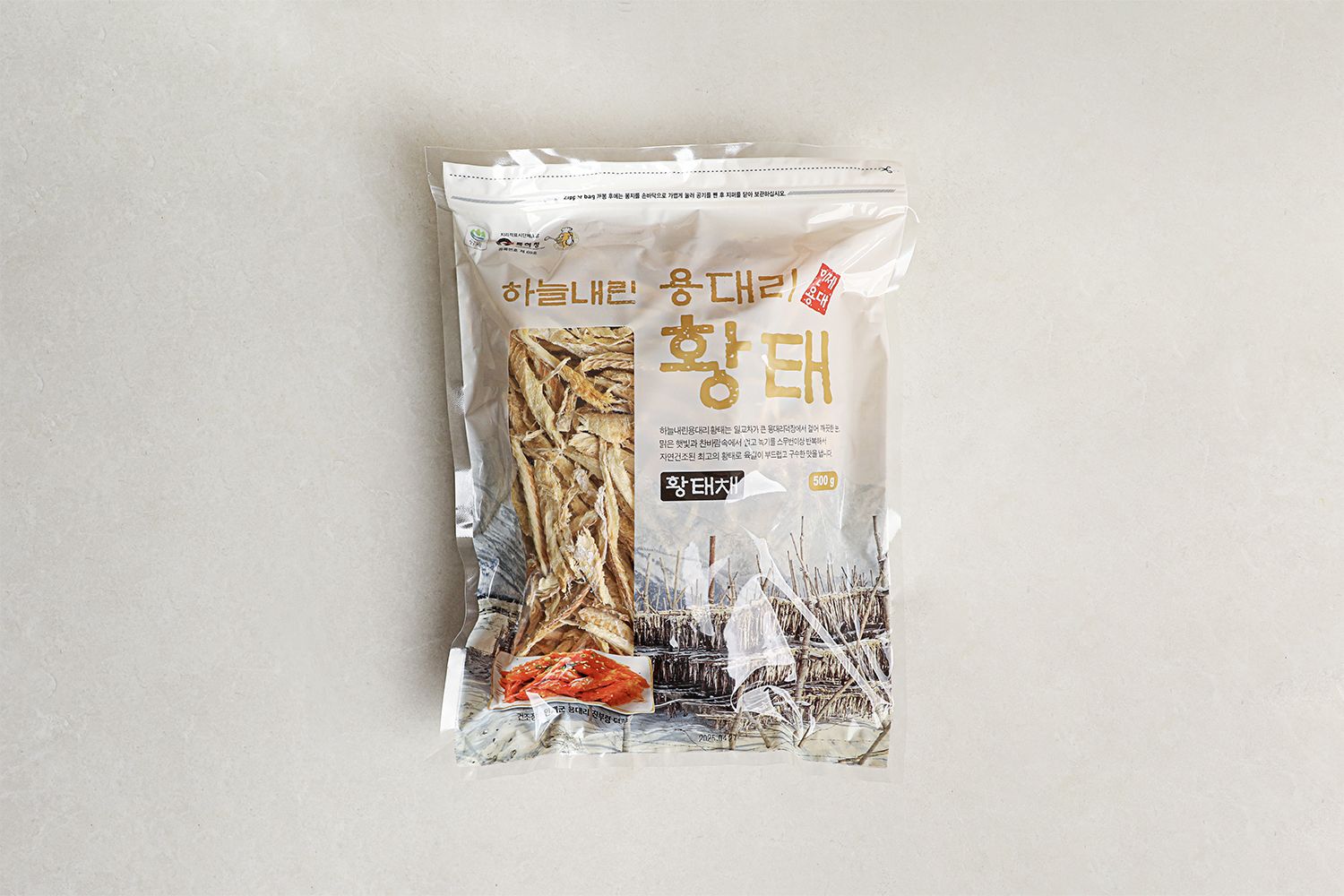 Included in the Package
Servings per Container
17.6oz (500g)
Features
Haneulnaerin Yongdae-ri Hwangtae has a low moisture content, so it is packed in a larger amount than general Hwangtae.
Recipe
STEP 1 Hwangtae Soup

After putting perilla oil in a pot, add the torn pollack and stir-fry with green onion, garlic, radish, then add water and salt.

STEP 2 Seasoned dried pollack slices

1. prepare the slices of the product 2. Make marinade by making soy sauce, red pepper paste, sugar, starch syrup, cider, garlic, onion, and pear. 3. Mix the slices in the marinade.

STEP 3 light snack

After slightly heating it in an air fryer or frying pan, eat it crispy with red pepper paste, mayonnaise, and cheongyang pepper. It becomes a high-protein, low-calorie snack.
Product essential information
State of CA only

Proposition 65 Warning for California Consumers
WARNING: Consuming this product can expose you to chemicals including arsenic, cadmium and/or lead, which are known to the State of California to cause cancer, birth defects or other reproductive harm. For more information go to www.P65Warnings.ca.gov/food.