Yeongju Livestock
Regular price
$138.99
Sale price
$138.99
Unit price
per
0% OFF
Sold out
*Chuseok Shipping Notice: Orders placed by September 20th (PST) will be delivered before Chuseok, while orders placed from September 21st onwards will be shipped sequentially after the Chuseok holiday (October 4th). When placing an order for a gift to Korea, please ensure that you provide the precise shipping address (name, address, cell phone number) in Korea in the order instructions on your cart page. Please note that if you do not provide an accurate and precise shipping address, we may not be able to deliver your order.
View full details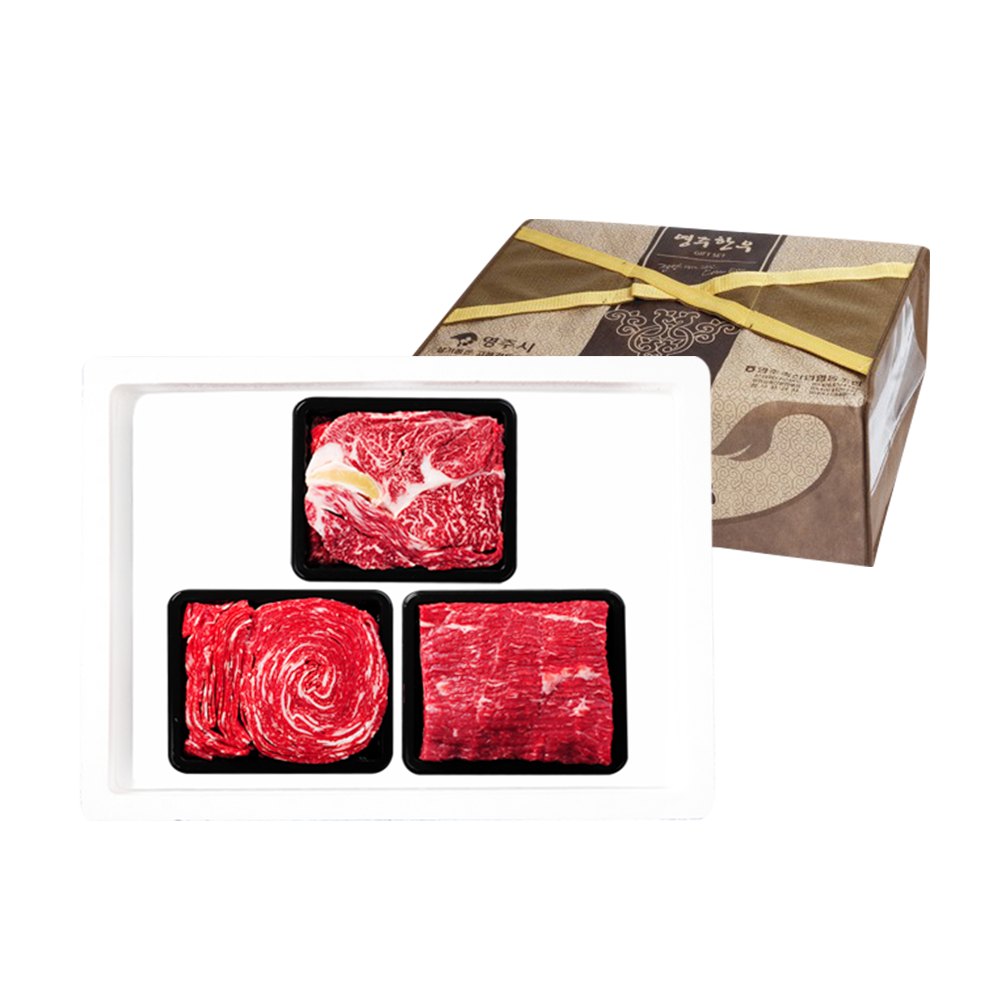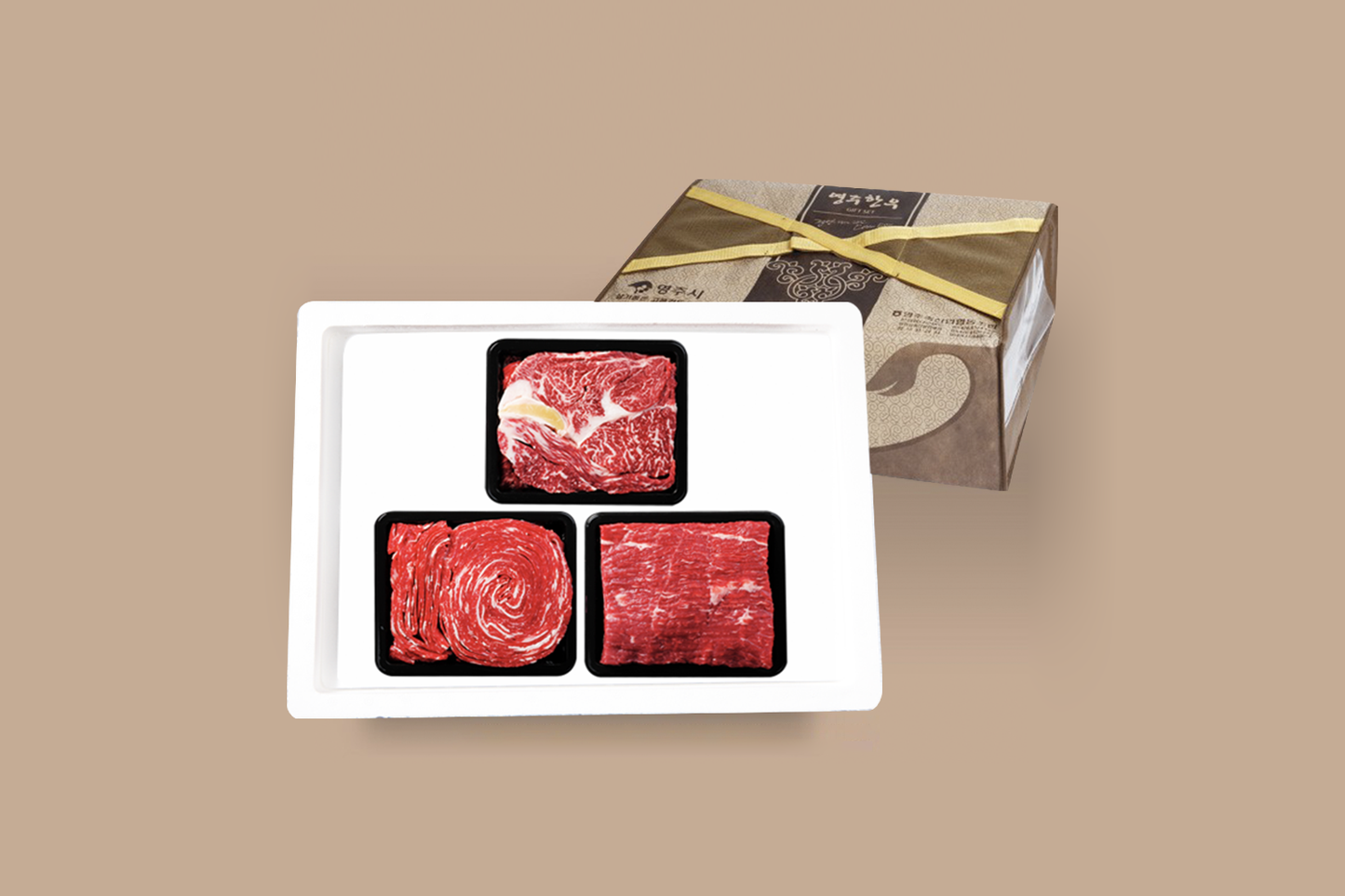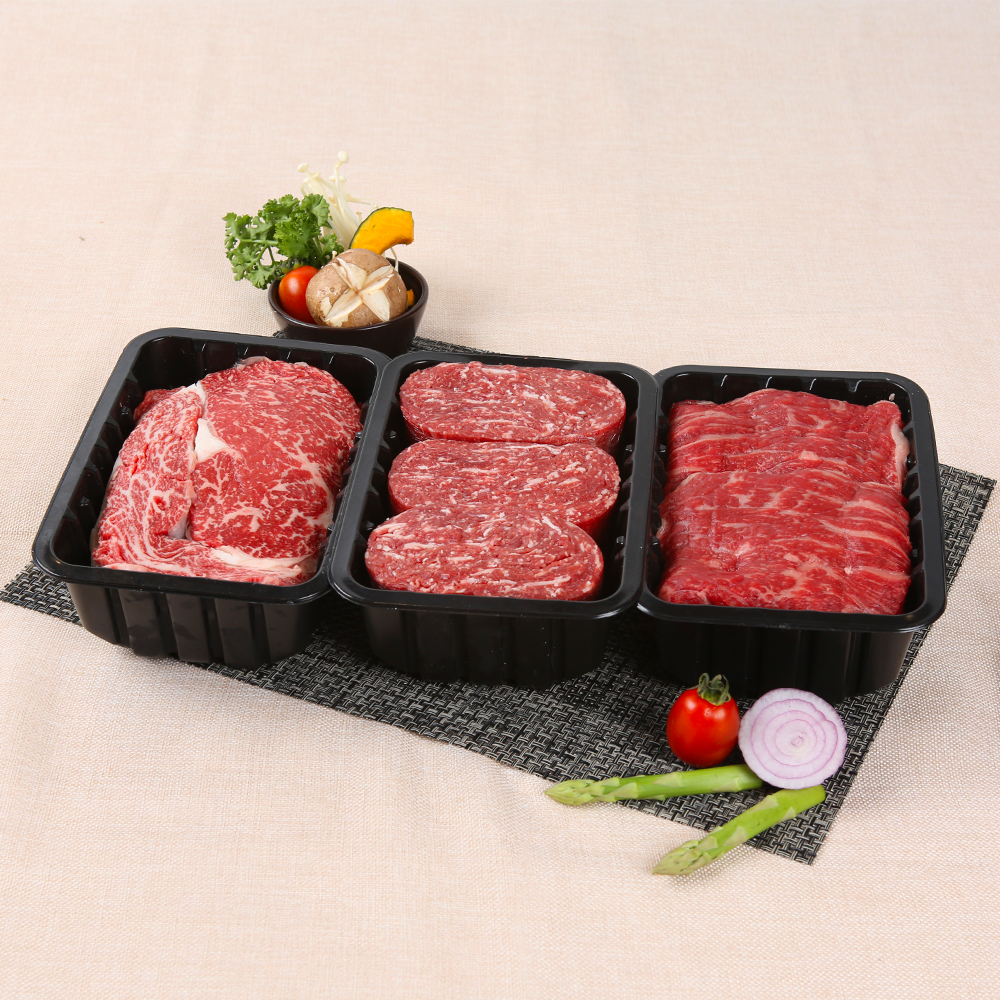 Yeongju Hanwoo Sobaeksan Mix Set
Features
Sirloin: Yeongju Korean beef sirloin is the best part of sweet and savory beef, rich in gravy, and has a good flavor because there is a lot of fat between the muscles. For Bulgogi: It is made by thinly slicing and mixing Yeongju Korean beef grade 1 or higher with mixed neck loin and foreleg (lower thigh area/buttocks meat can be included). It is suitable for seasoning dishes because of its savory taste.
For Soup: It is composed of Yeongju Korean beef grade 1 or higher, and it is almost lean meat with no fat.
MD Recommends:
It is made with Yeongju Korean beef raised in the clear water and clean air of Sobaeksan Mountain, which boasts a heavenly environment.
Yeongju Hanwoo traces and manages information from birth to slaughter, processing, and sales of cattle through the beef traceability system. See Individual Identification Number listed on packaging. Traceability can be checked at www. Mtrace.go.kr
Tasty Note
The meat quality is good, and the taste is not comparable to that of Korean beef in any region. In addition, it is delivered in an ice pack with oxygen packaging, so it is kept fresh during delivery and there is less change in taste.
Excellent first-class Korean beef grown in the clean water and clean air of Sobaeksan Mountain in Yeongju

Safe and reliable quality with beef traceability system and oxygen packaging delivery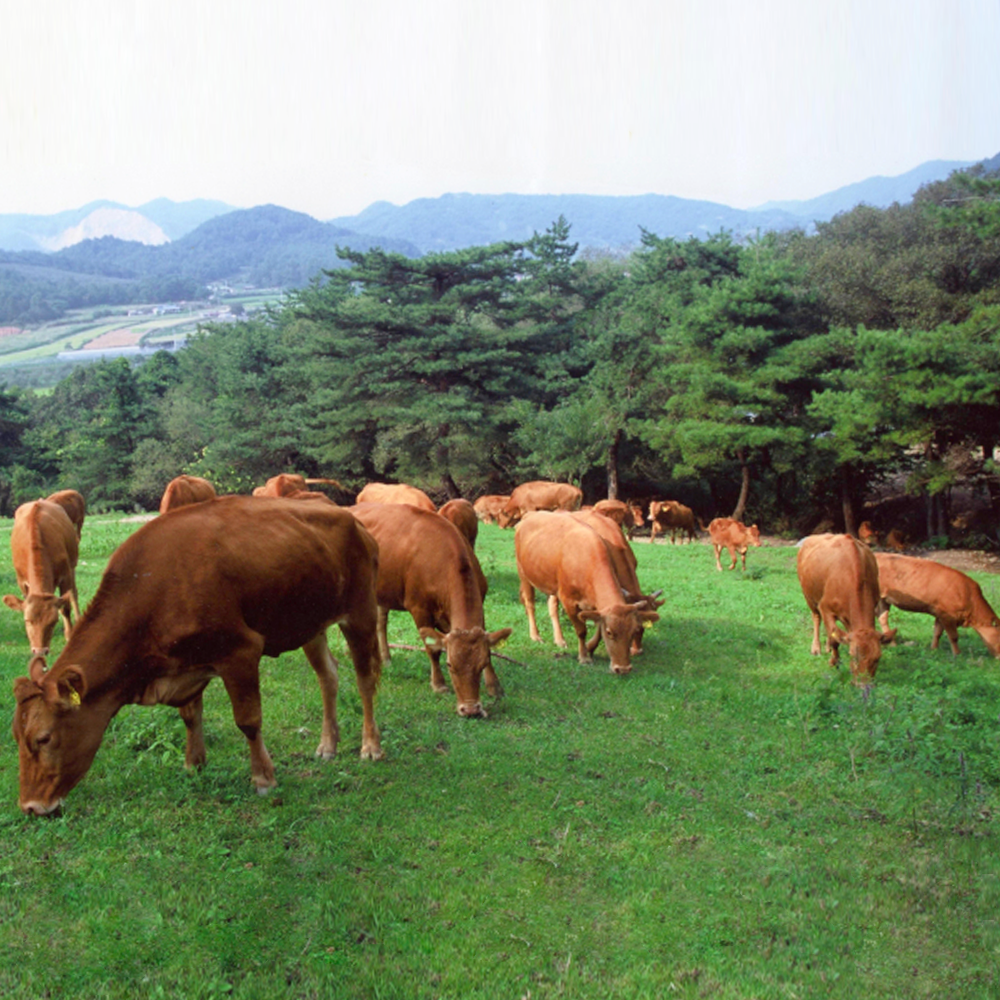 Yeongju Livestock's Yeongju Hanwoo (Korean Beef)
Yeongju Hanwoo, a brand of Yeongju Livestock Farming Cooperative, has firm meat quality and deep taste due to the large daily temperature difference in Sobaeksan Mountain, which is 1,439m above sea level, with clean water and clean air, which is a blessed natural environment. In addition, with high-quality processing and a thorough hygiene system, we are trying to make food that consumers trust and are satisfied with. Yeongju Hanwoo selects excellent pedigree calves, carefully raises them for over 30 months, feeds special feed with flax seeds added, and determines the right time to ship by conducting ultrasonic meat quality diagnosis, and produces only high-quality meat.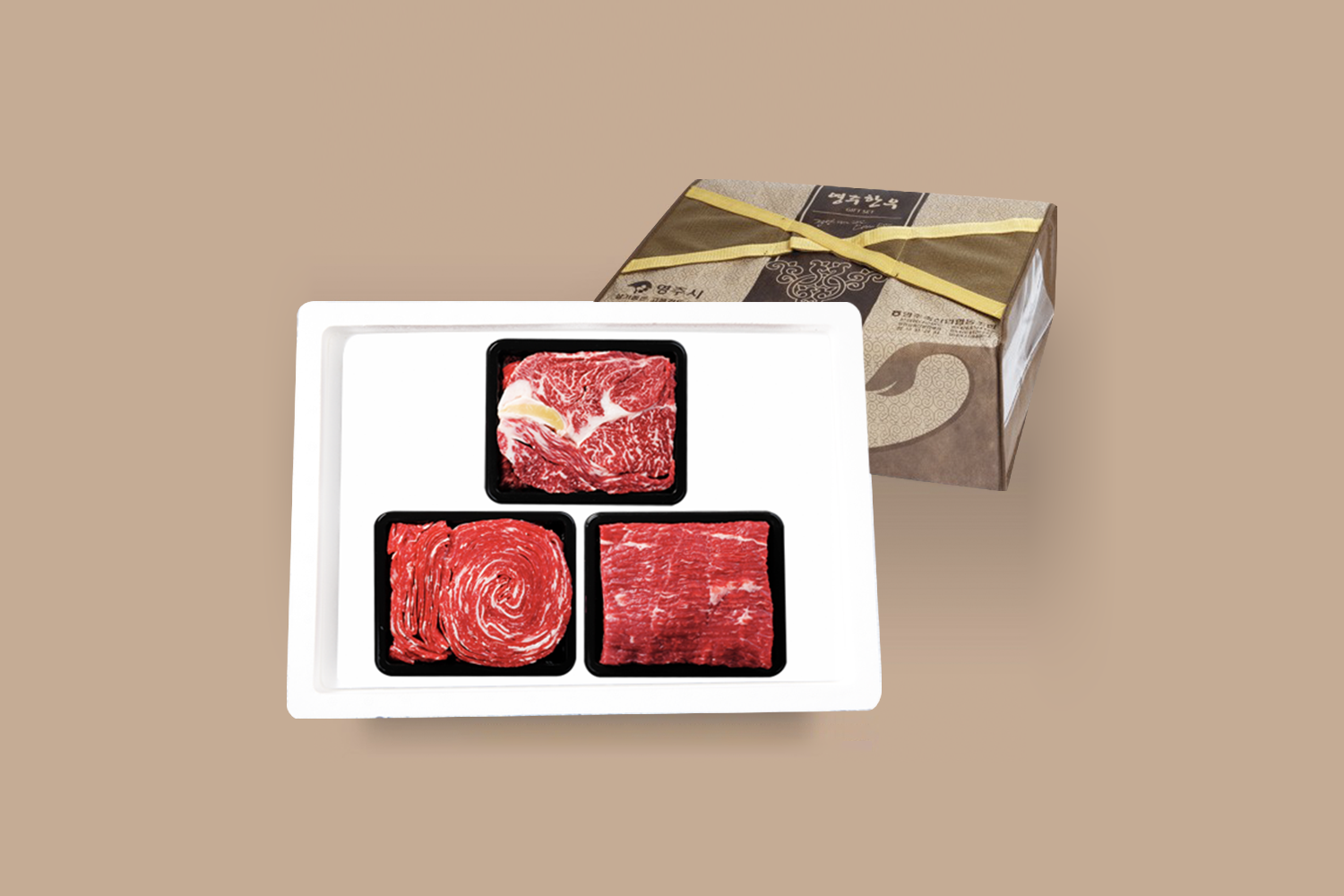 Included in the Package
Servings per Container
1.5kg 1 set
Composition
Sirloin 500g+for Bulgogi 500g+for soup 500g
Features
Oxygen packaging inhibits microbial growth, keeping refrigerated meat fresh during shipment.
Product essential information